Crystal Dynamics taps Ian Milham for Tomb Raider
Battlefield 4 and Hardline creative director will be working on the Lara Croft franchise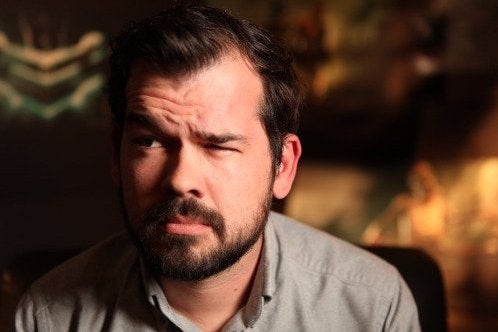 The Tomb Raider brand received an infusion of fresh blood today, as developer Crystal Dynamics announced that it had brought Ian Milham on board as a game director on the franchise.
Milham is a 20-year veteran of the industry, with most of that time having been spent at Electronic Arts. Over a decade with the company, he served as art director on the Dead Space franchise before becoming creative director on Battlefield 4 and Battlefield: Hardline. Prior to that, he had stints at Lucasarts and Crave Entertainment.
"Ian is one of those rare veterans who combines creativity, artistry, and passion into excellence on-screen," said Crystal Dynamics co-studio head Scot Amos. "It's a matching type of DNA that Crystal Dynamics has forged itself upon over these last few years. We're very excited to welcome Ian as the newest top-tier talent joining our studio. His attitude, aptitude, and aspirations for crafting great game experiences are perfectly aligned with who and what Crystal Dynamics is all about."
Crystal Dynamics apparently had an opening at the position after one of multiple game directors on last year's Rise of the Tomb Raider, Brian Horton, parted ways with the studio shortly after shipping. Horton took a job at Infinity Ward as Studio Art Director earlier this year.