Crossley leaves Develop for Future's CVG
UPDATE: New staff for Intent, ONM appoints new editor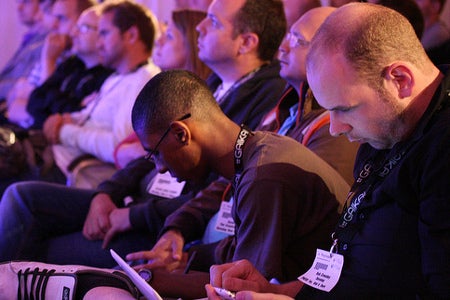 Future website CVG is expanding its team with the appointment of Rob Crossley, formerly of Intent Media. It's also announced the promotion of Andy Robinson to the editor role.
Crossley takes the role of associate editor, after three years with Intent Media as online editor of Develop. He'll start work next week before E3, ready to cover US trade show.
"CVG is at the cutting-edge of global gaming news and I am delighted to be appointed editor," said new editor Robinson, who joined the site in 2005.
"To lead a full-strength team into the next stage of the site's evolution is an incredibly exciting opportunity, and I already have big plans for our coverage of E3 this year."
John Houlihan, CVG's former editor-in-chief, has also transitioned to a digital manager role.
"CVG grows stronger and more authoritative in its field with each year that passes, and its E3 coverage puts down a new marker each time," added Future's group publishing director Simon Maxwell.
"The editorial team is already remarkably in tune with the industry it serves, but with these new appointments, CVG will be as skilled and committed as it has ever been."
Future recently published its interim results, showing a 37 per cent rise in digital revenue.
UPDATE
MCV, has also announced new staff members for Intent Media. Lauren Wainwright will join MCV, while Aaron Lee will join Develop, both in staff writer roles.
At Future Publishing Chandra Nair will replace Neil Long as editor-in-chief of Official Nintendo Magazine, while the magazine's deputy editor Steve Hogarty is leaving to take up a new career opportunity.