Critical Consensus: Heroes of the Storm is a MOBA for the masses
Blizzard will divide opinion with its effort to democratise the MOBA, but the critics are convinced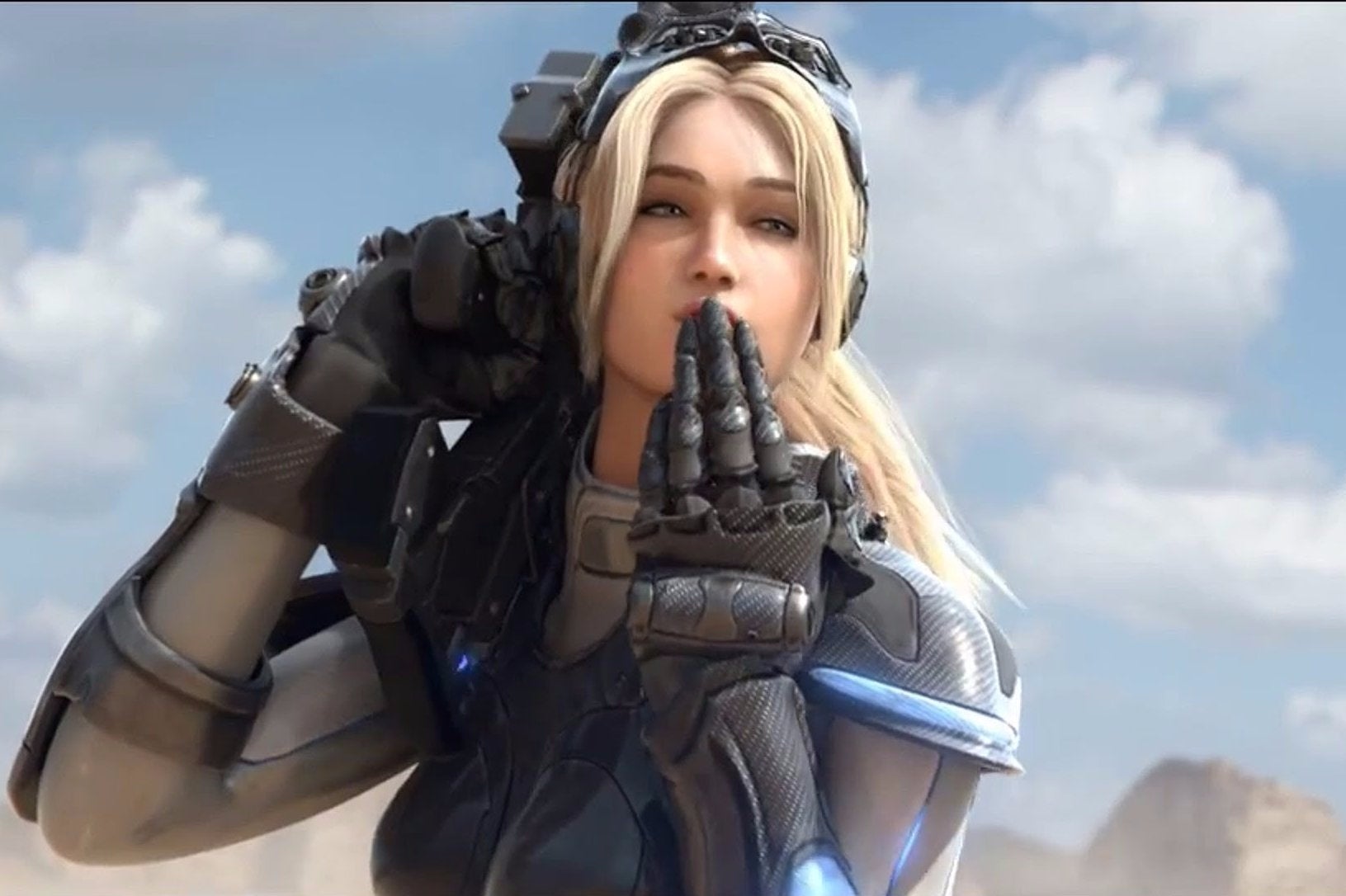 For Blizzard, Heroes of the Storm is a reclamation. In League of Legends, the Multiplayer Online Battle Arena has one of the most lucrative games in existence to call its own, and its nearest rival, DOTA 2, still makes rivers of cash despite being a very distant second. Both of these games, and the MOBA phenomenon in general, can be traced back to a handful of enterprising modders and Blizzard's Warcraft 3. Blizzard may not have developed Defence of the Ancients in-house, but it certainly feels some sense of ownership - nominally on behalf of the Warcraft community, but that river of cash may have played a role in the drawn out trademark spat with Valve that followed.
"Blizzard has looked at the MOBA and said, 'What if someone, like, actually fucking designed this?'"

Rock Paper Shotgun
It is interesting, then, that having lost the trademark to the prototypical MOBA, a mod created by the players of its own game, Blizzard's entry into the market has struck many critics as an attempt to civilise the landscape. More than one review noted that Blizzard avoided using the term "MOBA" in Heroes of the Storm's marketing at all, choosing instead to draw its own lines with the term, "Hero Brawler." And that's more than simple posturing. By general consensus, Heroes of the Storm has stripped away the thornier aspects of both the MOBA as game genre and the MOBA as player experience. It's fair to say that the critics like it quite a bit, but many of its reviews are written with an almost apologetic tone, as if flinching in advance of the fan backlash against Blizzard's attempt to 'dumb down' the MOBA.
Rock Paper Shotgun, "bloody loves it," commending Blizzard for its recognition of the genre's flaws, the product of its ramshackle, homespun origins. "[Blizzard has] looked at the vastly intricate things these games have become, born of a mod scene and, over many years of iteration, barnacled with opaque traditions and abstruse, impossibly dense formulae - they've looked at all this and said, 'What if someone, like, actually fucking designed this?'"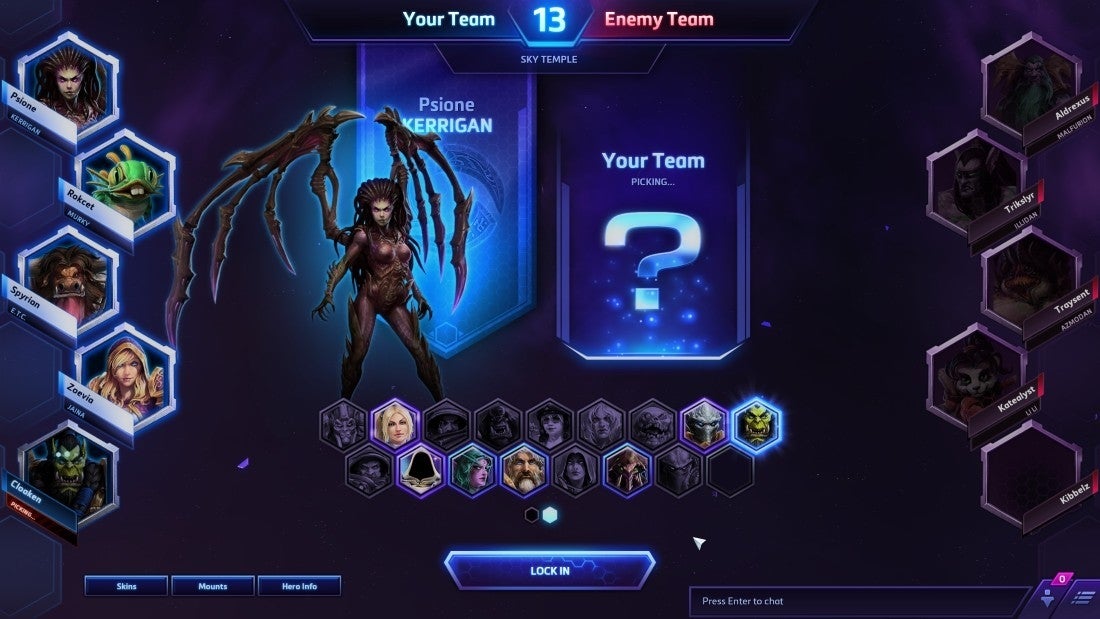 "Don't take this as a knock, LoL/Dota fans. The games are evidently very good. Much brilliance and wisdom has been applied to balancing and shaping them. But beneath is something that is less the product of design than simple, unmitigated growth."
The absolute basic structure of a match is much the same as a MOBA, but beyond that a great deal has been changed or removed. In Heroes of the Storm, players level up as a team rather than individually. There are no items to purchase. Matches play out in 20 to 25 minutes rather than upwards of an hour. Instead of a single map it has a variety of battlegrounds, each with unique aspects that influence player strategy.
"Heroes of the Storm is more accessible to new players, and promotes a less toxic environment by rewarding cooperation"

The Escapist
Together, the various changes fundamentally alter the atmosphere of the game. Teamwork is now rewarded over individualism, which in turn leads to fewer recriminations when a single player doesn't perform. According to The Escapist, which awarded Heroes of the Storm as 8 out of 10, there are also "in-built mechanics" that allow a losing team to mount a comeback, or a winning team to lose its grip if it's started to rest on its laurels. This kind of dramatic tension doesn't exist in similar games, The Escapist argues, where the outcome of a given match can be decided, "in the first five minutes."
"Hardcore fans of the genre may consider these elements that make the game inferior. But [they] result in the game being far more accessible to new players, and promote a less toxic environment by rewarding cooperation and diminishing the detrimental impact that an inexperienced player may have on the outcome of the game."
Polygon is the most sceptical of the major consumer sites, giving Heroes of the Storm a restrained 7.5 out of 10 (albeit in a 'Provisional Review,' whatever one of those might be) despite its thick layers of Blizzard-brand polish. On of the site's main sticking points is the decision to abandon gold and items, which allow players to augment their characters on-the-fly, in favour of, "passive upgrades and existing skills."
"In DOTA, and Dota 2 and League of Legends, items offer a set of variable tools, a number of possible solutions to an enormous amount of potential problems. More bluntly, items are a point of balance to make sure that no one hero in the game is too weak or too powerful. They allow a greater potential viability to a game's hero pool, a way to react or shift focus if a game is going poorly. This is missing in Heroes of the Storm.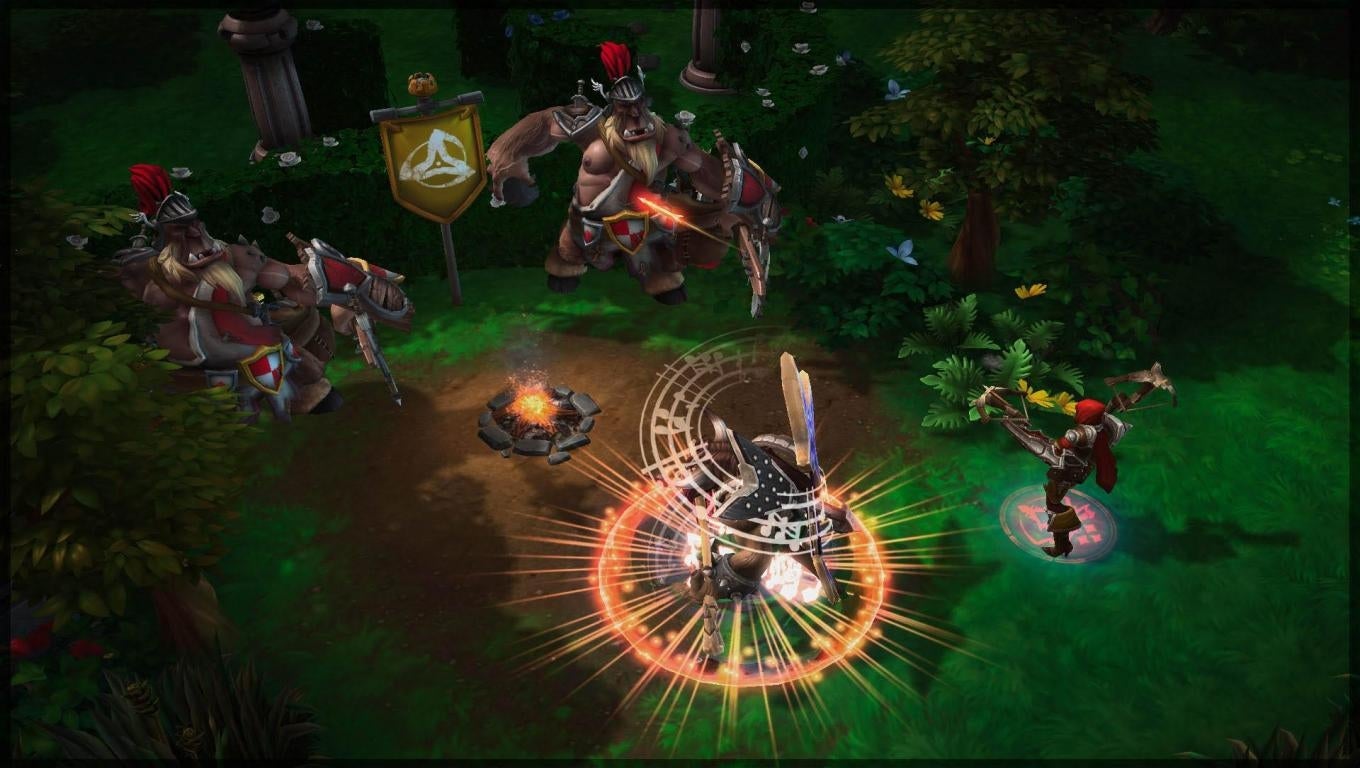 "It's too early to know if this is going to be a serious problem for Heroes of the Storm, as competitive games with as many characters as HoTS have metas - the overarching combination of game theory and strategy developed by the community - that take weeks or months to shake out. But it puts an enormous amount of pressure on Blizzard and the game's designers to make sure every character is balanced against every other character particularly well - and also that every character is potentially balanced against each of Heroes' maps."
This is a telling observation, particularly given Blizzard's obvious ambitions for the game as an eSport, where such considerations could be decisive. However, it's early enough in Heroes of the Storm's life to assume that Blizzard will address those balance issues eventually, and In the meantime Polygon's evaluation is an indirect acknowledgment that this game stands apart from its obvious rivals.
"Blizzard has created a MOBA that doesn't require you to commit your life, or even an entire week, to get something out of it"

PC Gamer
Blizzard's games have generally adhered to one principle: "simple to learn, hard to master." Heroes of the Storm was always going to head in that direction, and rather than dumbing down the MOBA, Blizzard has simply constructed a new way for it to work. It's now much easier and quicker for new players engage with the core systems and feedback loops, but no less challenging when played at a high level. Indeed, for PC Gamer, which settled on an 8.4, this is, "a MOBA for people who don't like MOBAs."
"As much as Heroes of the Storm truncates the genre, it preserves strategic concepts that are more advanced than those that have been removed. Items, skill builds and so on are all knowledge barriers: with a bit of perseverance, every player will eventually move past them. In knocking down that barrier, Blizzard has created a game that is entirely about map control, timing, momentum, and combat finesse. These are things that take time to fully internalise, a set of learnings that only come with experience.
"Blizzard has created a MOBA that doesn't require you to commit your life, or even an entire week, to get something out of it. The benefit for newcomers is obvious. The benefit for existing MOBA players is more subtle: we finally have a fit ambassador for our genre. Heroes of the Storm may be divisive, but I hope it isn't. I hope that this is the game that shows people who don't like MOBAs what they're missing."