Creative Chronicles: Managing complexity in game audio
The GI.biz Academy partners with Creative Assembly to publish its Creative Chronicles video series, today focusing on game audio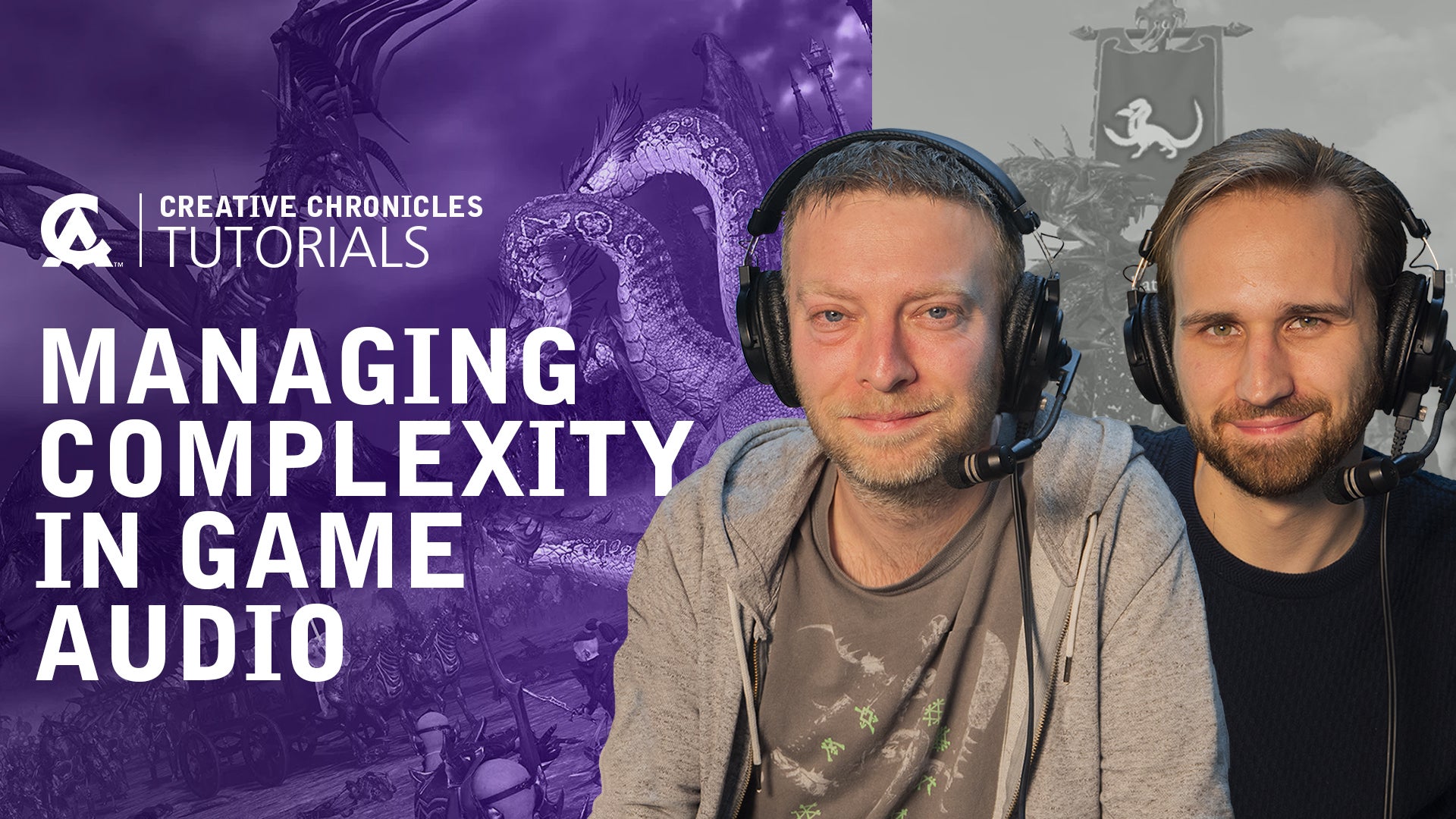 The GamesIndustry.biz Academy has partnered with Creative Assembly to publish its Creative Chronicles video series, tutorials on various aspects of game development. Previously covered topics include designing games with colour blindness in mind and the challenges and opportunities of asymmetric design. Today's video focuses on game audio. You can find all the videos on this page.
How do you go from hearing two soldiers in combat to 2,000, all within a quick scroll of the mouse wheel?
Creative Assembly's Total War sound designers Jon Newman and David Osternacher outline the systems and design strategies employed to tackle the unique challenges of creating sound for real-time strategy battles on a massive scale. The game audio needs to account for close-up detail with hundreds of different soldier and weapon types, war machines, creatures and magic spells, while at the same time ensuring a coherent and compelling soundscape for wide strategic perspectives, and everything in between.
There are three pillars to deal with this. First, it's about limiting the input before this goes into the sound engine -- Creative Assembly use Wwise as the audio middleware. Group sounds are added to properly represent the size and scope of the battles. Lastly, there are a raft of proprietary mixing systems.
In this video, you'll hear about how CA creates crowd and foley sounds that scale, and about the team's efforts to achieve clarity and readability in the mix, in order to provide focus according to the gameplay context.
The talk covers:
Voice culling and limitation
Group systems
Mixing groups (spotlight system)
SFX vs music
Loud entities in a group (focus system)
Creating mix space (dynamic balance)
Cinematic effects (sphere of influence)
This talk is suitable for anyone involved in game audio whether professionally or studying.