Creating a diverse workforce | UKIE #RaiseTheGame report
An excerpt from the first annual report for UKIE's #RaiseTheGame diversity initiative, which now has more than 100 pledge partners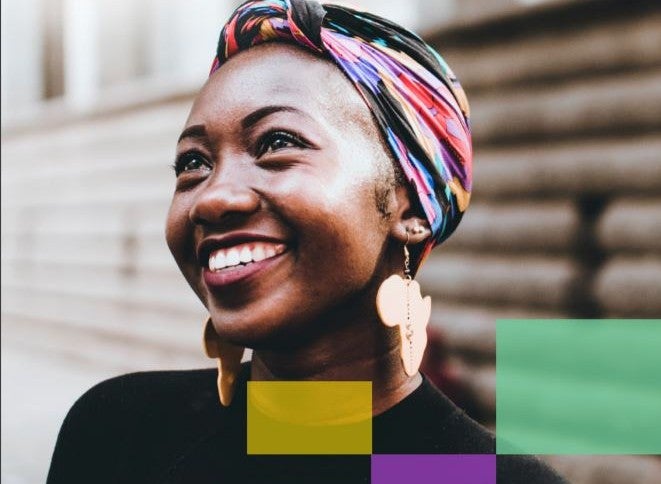 The following is excerpted from the first annual report for #RaiseTheGame, UKIE's games industry diversity pledge for the British games industry. The report, which was published last week, outlines the progress that the sector has made since the launch of the pledge in spring 2020. In that time, more than 100 organisations have become partners.
The #RaiseTheGame report was written by the games journalist Vikki Blake. You can find the full version via this link.
The achievements of the industry will also be celebrated during the #RaiseTheGame showcase. Streamed live on Twitch from 5pm GMT on Thursday March 11 and hosted by Shay Thompson, the showcase will feature games starring diverse characters, a panel of experts discussing diversity within the industry, and insight from the #RaiseTheGame founding partners.
Pillar 1: Creating a diverse workforce
The first pillar of #RaisetheGame tasks organisations to create a diverse workforce by recruiting as fairly and widely as possible.
As stated in the guidance document, inclusivity is an important cornerstone of a fair and less divided society. Games businesses have the transformative power to help foster it, and starting from within our companies can deliver a range of benefits.
The case for establishing a truly diverse workforce at all levels grows more compelling each year. The moral argument is weighty enough, but the financial impact, as proven by multiple studies, makes this a no-brainer. Put simply: diverse companies perform better.
The case for establishing a truly diverse workforce at all levels grows more compelling each year
A common challenge of achieving diversity in recruitment is that there is a perceived lack of qualified candidates that apply for a role. However, talented and qualified people are everywhere, and if a company's hiring practices positively reflect the new reality of the workplace -- especially in light of a vastly changing climate where more of us are working remotely and flexibly due to COVID-19 -- it is easier to reach those people.
A year ago, we offered some suggestions on how you could start diversifying your workforce. And while companies have had to adapt rapidly to working -- and recruiting -- remotely in light of the pandemic, it shows that there are real steps UK businesses can take to create a diverse workforce even in tough times.
Best practices from around the sector
Recruitment literature that makes clear the company welcomes and supports candidates from a range of different backgrounds
Splash Damage is using gender-neutral language in its job descriptions and ensuring job adverts aren't overly long and specific, which it believes can "turn off" some applicants. It's also making a commitment that any applicant who makes an interviewer feel uncomfortable in their answers should not be hired, and it working to empower its hiring panels to speak up.
Electronic Arts is using TapRecruit, an augmented writing tool that "promotes an inclusive hiring process by ensuring candidates from every background can find and understand EA job descriptions." It says this is "already having a positive effect on the number of diverse applicants [it sees]."
Job adverts are placed where diverse candidates might be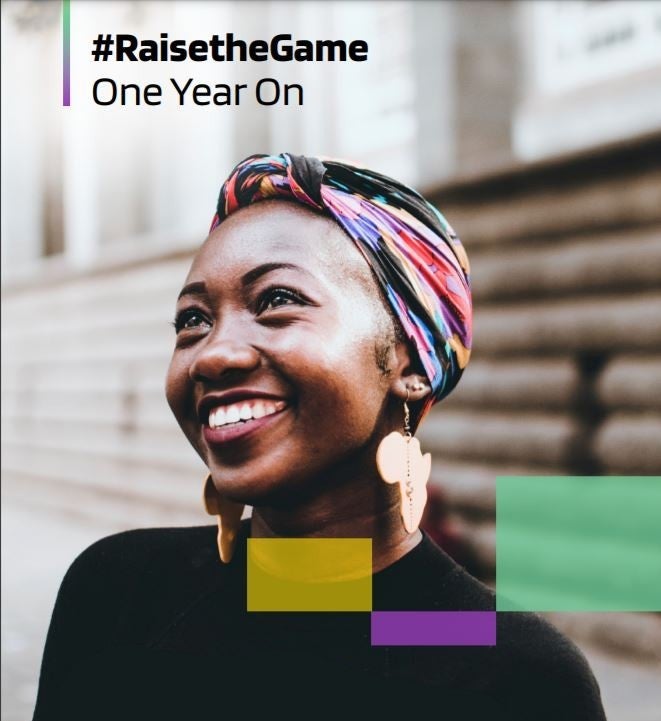 Codemasters has engaged a BAME specialist recruitment agency and is continuing to broaden its diversity (it has hired from Europe, the USA, and "many other countries" thus far) through a variety of channels. It has also renewed its Sponsorship license to enable it to recruit and employ international staff, along with being able to offer assistance toward relocation costs, which it says helps prospective staff see how the studio "fully support them in their move and settlement in the UK."
Sketchbook Games says it is "very deliberate and careful in the wording" of its recruitment advertisements, and has used affordable websites like WorkWithIndies.com, RemoteGameJobs.com and GamesJobsDirect.com to advertise vacancies, as well as more traditional methods such as Linkedin and Twitter.
Diversity is represented in branding and at events
Roll7 is revamping the messaging and images on its website. It says that it wasn't until it analysed the website that it "realised how narrow it was in its appeal." The pictures and the tone were aligned with its personal identity and "was a reflection of the current state of the company... There is still a lot more work to be done here, but we have actively made it a more welcoming and appealing place."
Yrs Truly says the biggest challenge it has faced is perhaps tied to its size; as a team of five, there's so much it would love to do, but it has a limited amount of time and resources. However, committed to improvement, it says it's looking to set aside time every month to focus on working and strengthening links with non-profit organisations.
Pixel Toys says it has had an expert reviewer assess its website and social media channels, and has made a number of changes in light of this. It also plans to "reshoot [its] corporate promotional video" once it is safe to do so.
Shortlisting and interviews are conducted inclusively
Sumo Group has increased the female, BAME and LGBT+ participation on interview panels, recruitment events and materials, and established a mandatory management training programme that includes both unconscious bias and equality law training.
Research suggests a flexible organisation that's open to remote working will likely see a broader pool of applicants
It has also established Sumo Academy, a new talent-development programme to create new pathways into the games industry. Through this process, it was able to appoint talented graduates with a much wider range of backgrounds (Fashion, History, Physics, Philosophy), and is now looking to apply positive action to mentor female and BAME candidates in advance of the interview process to increase the number of underrepresented candidates entering the scheme next year.
Hiring managers hire inclusively, are aware of their bias and know how to mitigate this in decision making
CCP Games purposely hired a recruiter who "has a track record" of diversity recruitment in his previous roles, and informed all its recruitment agencies that it "would like them to focus on diverse candidates when they are seeking candidates on [its] behalf." It also reviewed and changed its recruitment bonus to include an uplift of an extra 20% for recommending and hiring diverse candidates.
Antimatter Games is using plain English and avoiding technical language in its hiring processes and does not specify personality attributes or "culturally laden words" in job specifications. When working with recruiters, it says it specifies "diversity in the applicants they submit."
Six simple, zero-cost steps you can do now
Here are some things you can do now, to improve recruitment and diversify your workforce:
Use Gender Decoder, a free website that ensures the text used in recruitment advertisements and job specifications is not gender-biased. While not perfect -- it does not include non-binary people in the research, for instance -- it helps identify masculine and feminine language. Feminine-coded adverts have little to no effect on how much men feel they belong in those roles, but women are less like to apply to ads that feel are masculine-coded.
Implement an equality census (or staff surveys with qualitative EDI questions) to help measure progress and ensure staff have a voice. Be transparent in how and where the results are stored, and how the data will be used.
Retain flexible working for those who want it. Many companies have talked about the pressures of having to adapt so quickly to working and recruiting remotely, but early research suggests a flexible organisation that's open to retaining remote working (for those who'd like to keep it post-pandemic), will likely see a broader pool of diverse, international applicants, a fall in sick and stress reporting, and an increase in staff satisfaction.
Establish a mentor program either internally or with other studios within the same organisation -- or even within the #RaisetheGame pledge. While the best programs offer training for mentors and mentees, a zero-cost voluntary scheme may also be effective if carefully managed and properly resourced internally.
Examine your starting salary and raise data, and routinely record who gets a raise, when, how much, and why. Interrogate data to ensure there is equity across different groups, and if there isn't, why not?
Celebrate all religions and cultures: this can be parties and gifts, themed-celebration months, or by giving staff "celebration" or a floating holiday period to enable them to use the leave at their discretion, regardless of whether they celebrate a traditional Western Christmas, Chinese New Year, Eid, and so on.