Cory Barlog, Randy Pitchford, Brendan Greene and David Cage to speak at Gamelab 2019
Spanish developer conference opens its schedule with the creators of God of War, Borderlands, PUBG and Detroit: Become Human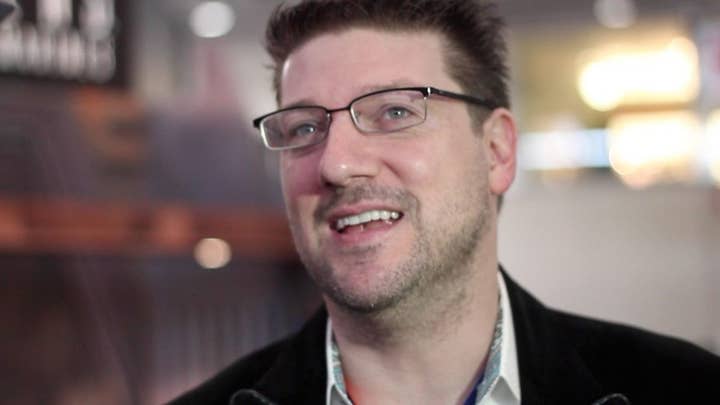 The Spanish developer conference Gamelab has kicked off its 2019 speaker line-up with some of the industry's biggest names: Gearbox Software's Randy Pitchford, Quantic Dream's David Cage, PUBG creator Brendan Greene, and Sony Santa Monica's Cory Barlog.
Greene and Barlog are the key creative forces behind two of the most acclaimed games of recent years: Greene with PlayerUknown's Battlegrounds, which kickstarted the current trend of battle royale games and remains one of the most lucrative games on the market; and Barlog with God of War, the franchise reboot that swept every major awards show last year, and recently passed ten million units sold.
After their recent triumphs, both Greene and Barlog will be looking toward their next projects, about which very little is known. When we spoke to Greene in April this year, however, he said he was, "done with battle royale."
As co-founder of Quantic Dream, David Cage has been one of the main innovators in storytelling in the AAA space. With Cage at the helm, the French developer has produced innovative games like Fahrenheit, Heavy Rain, Beyond: Two Souls and Detroit: Become Human.
Pitchford is the co-founder and CEO of Gearbox Software, a Texas-based studio that turns 20 this year. It is best known for two franchises: Brothers in Arms and Borderlands, the latter of which is its single most successful IP.
Borderlands 3 is due for release in September, seven years after the launch of the second game in the series. It is arguably the single biggest property to skip Steam in favour of Epic Games Store exclusivity on PC.
Other speakers from the international games industry include Ryan Smith, the game director on Insomniac's Spider Man, FIFA senior designer Katie Smith, and Hazelight's Josef Fares, the writer and director of Brothers: A Tale of Two Sons and A Way Out.
Gamelab 2019 takes place at Hesperia Tower, Barcelona from June 26 to 28, 2019. You can find the full speaker line-up on its official website.
GamesIndustry.biz is a media partner of Gamelab 2019. We will attend the event with assistance from the organiser.