Coping with the "glitter and doom of development"
Media Molecule's Siobhan Reddy offers her perspective on how to get the most out of the creative process of making games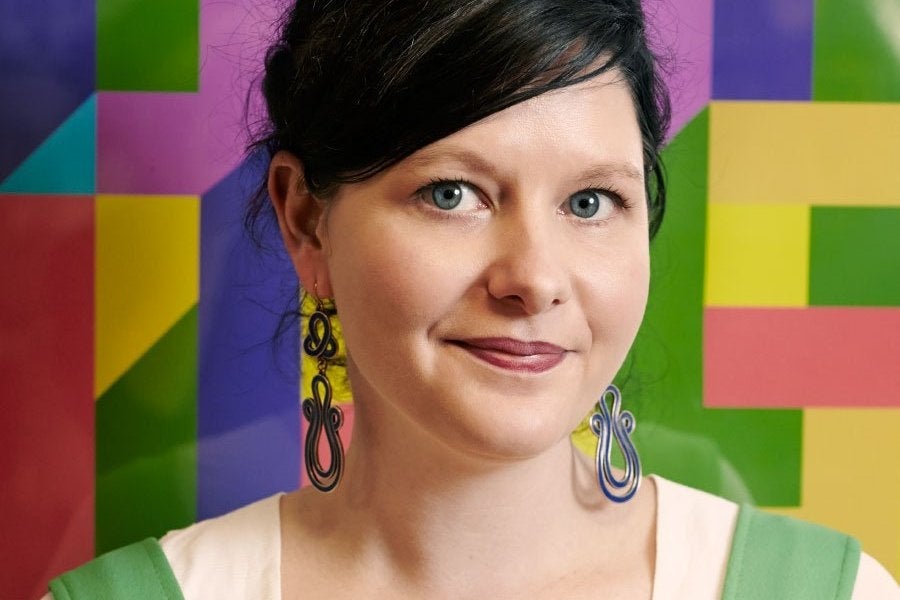 Media Molecule studio director Siobhan Reddy linked game development to the joy of creating in the opening keynote address at Game Connect Asia Pacific (GCAP) in Melbourne today.
Games are ubiquitous, Reddy explained, thanks in large part to the smartphone revolution. And the industry is now valued beyond $80 billion. But it remains a young medium, beset this year by particularly tough times as the surrounding culture fights over its identity.
"I think the games industry at the moment is a pretty bewildering place," she said. "It's a strange and very transitional time, and despite our public growing pains our potential has never been more great."
"Games are most certainly the creative medium of our time, and we have the answers," Reddy continued. The future of games is bright. There are "huge, big blank spaces" just waiting to be filled by new genres and ideas. And to get there Reddy believes we must embrace self-expression.
"Our lives are a collection of experiences with connected feelings, judgements, and outcomes. These feed into what we want to say through our work and how we want to express it," she said. We develop likes and dislikes, building taste gradually over time, and that informs our creativity as fueled by emotions.
"it's the personal touch that touches people through their work. It's impossible not to be affected by something that's been made personal"
Reddy described how emotion and creativity were intertwined in her time first at Criterion from 1999 and then at Media Molecule, where she's been since 2006. "During my time at Criterion I learned two things: 1) that practice makes perfect and 2) the impact both positive and negative of creating something successful."
Everyone at Criterion was young at the time, she recalled, and as a result they all learned the craft of making games together. Burnout 3 was the shining light - an OutRun-inspired driving game designed specifically to stand out from its competition and backed by an encouraging EA publishing team. "They encouraged us to amplify everything that we were trying to do to bring out the arcade spirit," she explained. "They encouraged us to see the joy in what we were doing and to not take it too seriously."
Burnout 3's development was exhilarating, and its critical and commercial success "made the skies rain glitter."
Criterion never felt the same again to Reddy, however. She sensed a fear hanging over the company that the success and praise triggered by Burnout 3 would all disappear. The cost of focusing on sales targets harmed creativity and lowered morale (at least until they proved it wasn't a fluke).
In 2006 Reddy left the studio to join newly-founded Media Molecule, which approached games more from an angle of experimentation than technology. They wanted to build something that people would enjoy, that was creative and fun and playful, and that they could build a studio around. That something was LittleBigPlanet, which met with huge success on the PlayStation 3 and has now seen around nine million player-created levels across three titles.
They had no idea it would find an audience, though. "We could only go on an innate belief in human creativity," Reddy said - a belief that it could work and would work. And the key was that they played the game, over and over, constantly refining it with that unfailing belief in their vision.
Shakespeare was the AAA of his time, Reddy pointed out. "Marrying craft and the commercial means finding the right way for you." She believes that Media Molecule's small studio size allows them to fly under the radar at Sony and create games the way they want. But it's not the only way; Rockstar spends huge sums on crafting Grand Theft Auto's massive and detailed worlds while Gone Home was funded by its creators' savings.
Reddy urged developers to create games with themes and ideas that they feel in their bones - that they need to create - because it is those games that will elevate the medium and elevate humanity.
"Making something personal as the intent of the creator is the ultimate journey through the glitter and doom of development," Reddy argued. "But it's the personal touch that touches people through their work. It's impossible not to be affected by something that's been made personal."