Consoles still king for kids, but tablets catching up
NPD study shows kids are using using consoles to play games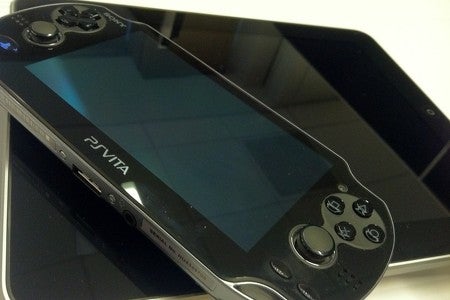 According to the NPD Group's latest study, Kids and Consumer Electronics: 2012 Edition, consoles and portable game systems still see the highest usage level among kid ages 4-14, but tablets are seeing big growth. In 2011, tablet usage was at 3 percent, but it rose to 13 percent this year. The study noted that tablet usage is highest amongst younger children.
Televisions, desktops, and smartphones retained their highest-usage crowns. Portable media players dropped for 48 percent usage in 2011 to 35 percent this year.
Households with kids ages 4-14 own an average of ten different devices, with kids using an average of five. Households ownership of consoles, portable game systems, tablets, and digital video cameras increased significantly year-over-year.
Portable game systems were the most popular devices owned by kids ages 4-14, with the average age of adoption being 6.
"Kids are using tablets to game, watch movies and TV shows, read books and listen to music-even occasionally for taking pictures- so they have embraced the utility of these devices quite rapidly," said Russ Crupnick, senior vice president, industry analysis, The NPD Group. "Older kids also use the tablets for social media and communication, which squarely places these devices at the center for discovery and evangelism of new services and applications, as well as for brands and entertainment of all sorts."
The study was based on an online survey conducted from March 6-21, 2012. 3.235 surveys were completed by adults over the age of 23 who have children ages 4-14 in the household.