Console stock and Tinie Tempah on offer at UK PS4 launch
"Could be the last chance for anyone who wants to get their hands on a console before Christmas" says Gara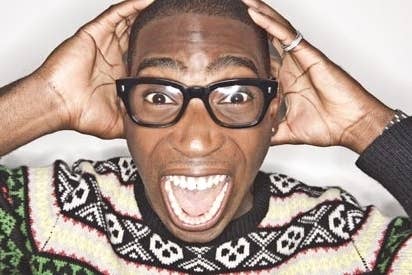 Sony Computer Entertainment has revealed its plans for the UK launch of the PlayStation 4 console, and will make consoles available to gamer's without pre-orders at the midnight launch.
"Day one PS4 pre-orders sold out in record time and this could be the last chance for anyone who wants to get their hands on a console before Christmas", said Sony Computer Entertainment UK & Ireland's Fergal Gara.
"We really wanted to offer some way for people to buy on launch day, and this is a fantastic opportunity for anyone that hasn't already pre-ordered to get their hands on a PS4 on day one. The excitement in the run up to our UK launch has been phenomenal, and we want to thank gamers for their support by giving them the chance to take a PS4 home at the earliest opportunity."
The release is set for November 29, and gamers are invited to start queuing from the morning of November 28 at the PS4 Lounge in Covent Garden. Rapper Tinie Tempah will be on hand to keep the crowds entertained until the consoles go on sale at midnight.
"The excitement and anticipation for the PS4 launch is absolutely massive," added GAME CEO Martyn Gibbs.
"We're stepping into the next generation of gaming and this really is a fundamental shift for the industry. The PS4 launch is going to surpass anything PlayStation has done before - our pre-order numbers are around four times higher than the PS3 and we're seeing those numbers grow every day. We're delighted that we are able to bring additional last-minute stock to the UK market and keep delivering for the UK gaming communities and we can't wait for the official launch."
The PlayStation 4 launched in the US on November 15 and sold over a million units in under 24 hours. In the UK launch day pre-orders for the PlayStation 4 have been sold out since August.