Console declines delay $100 billion mark for industry to 2019 - DFC
DFC Intelligence is revising its global forecast because consoles are "losing their second tier audience"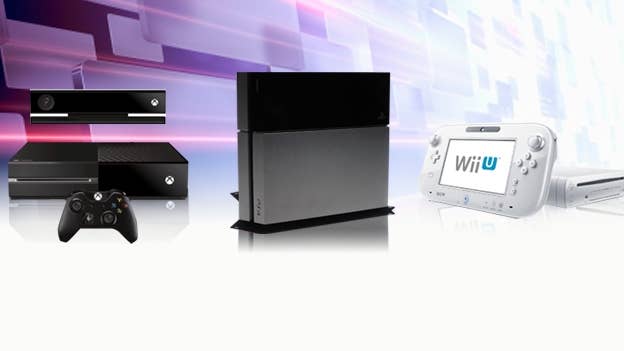 Earlier this year, research firm DFC Intelligence predicted that the worldwide game software market would reach $100 billion by 2018. This week, however, DFC revealed to GamesIndustry.biz that it's now revising that forecast thanks to trends in the console space. While total software revenues (online plus retail) will still come close to $100 billion in 2018 (hitting $97.9 billion) it won't be until 2019 that the industry eclipses the mark with $102.7 billion in sales.
As you can see from the data table below, while console software does climb by several million in the next few years, by 2019 it's expected to drop back down to be essentially flat with 2014 numbers. Meanwhile, the smartphone and tablet gaming sector continues to soar; DFC's forecast shows it nearly quadrupling 2013's numbers totaling over $35 billion in 2019.
"The console market is still very robust for AAA products. The concern is losing that second tier audience that made products like Wii, PS2, Guitar Hero, Kinect, Singstar, etc. so successful," noted DFC's David Cole. "Basically the more casual audience now has so many low cost options."
At the same time, portable software sales are expected to plummet to just $1.68 billion in 2019. That's not even five percent of the forecasted mobile and tablet gaming revenue. Factoring in online revenues bumps that up slightly, and it's clear that digital is where we'll see the greatest growth in PC and console gaming. In fact, console online revenues are expected to nearly triple 2014's numbers, totaling over $15 billion in 2019, while PC online revenues will jump another $10 billion over 2014 to arrive at $35.45 billion in 2019.
"Digital only console game sales are continuing to grow, as are digital sales of retail games, however in terms of overall units the former is still larger than the latter but big AAA retail games are steadily increasing their digital percentage of total sales," observed DFC analyst Jeremy Miller.
"Day 1 digital releases on Xbox One and PS4 are helping the digital shift, but we can't overlook the value of strong catalog management on both XBL and PSN. Digital catalog game prices have to compete with greatest hits, used games and the bargain bin at retail. It takes smart curation of these digital stores not unlike on the PC with Steam, which has gone through many evolutions in its history and not always smoothly as catalog sales become mostly dependent on discounts. That said, Microsoft and Sony, as well as Nintendo despite the Wii U trailing in next gen hardware sales, recognize the importance of digital sales of AAA retail games though will still have to simultaneously make it convenient and competitive for consumers while keeping retailers happy."
So how can game companies leverage this information? DFC says it's important to recognize the strength of games or brands that can transcend platforms. Minecraft, for example, has been successful no matter what platform it's launched on. "The biggest leverage area is strong cross platform plays. Think games like Angry Birds and Minecraft," said Cole.