Game software market to hit $100 billion by 2018 - DFC
Big increase in mobile gaming has accelerated DFC's forecast; firm also questions Xbox One strategy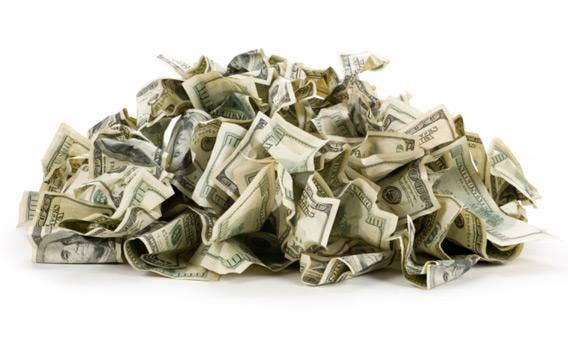 The games industry is expected to hit the $100 billion mark in just a few years, according to a newly revised forecast from DFC Intelligence, which predicts that the rise of mobile will lead the industry to hit $100 billion worldwide just for software alone by 2018.
DFC said that software revenue in 2014 should be around $64 billion globally, but the dedication of the core gaming crowd combined with the fast growing mobile market is leading to faster growth. "The new console systems are doing well but much of the predicted growth is on mobile platforms and in BRIC countries. What we are seeing is a game market in 2018 that is likely to be split fairly evenly between console, PC and mobile platforms," said DFC analyst David Cole.
DFC expects the mobile game market to jump from $10 billion in 2013 to $29 billion in 2018, representing 30 percent of total game software revenue. The research firm had previously been predicting a mobile software figure of $17 billion in 2018. Of course, even with continued growth, the mobile games sector is filled with discovery and monetization challenges for developers.
"The challenge with mobile games is that even as it grows it remains very fragmented and overcrowded. Companies need to be very cautious about their platform strategy and understand which markets and platforms are suitable for their particular product," added DFC analyst Jeremy Miller.
Looking at the console sector, DFC noted that it's also raised its forecast for the PlayStation 4 and Wii U, but interestingly lowered its forecast for the Xbox One despite Microsoft's move to reduce price by unbundling the Kinect camera. "The Xbox One should carve out a solid share among dedicated action gamers, but due to some questionable business decisions Microsoft's broader entertainment strategy is in disarray despite the release of the new $399 Kinect-less SKU," Cole said.
In other words, DFC doesn't see PS4 losing its market share lead any time soon. "The main question is can Sony continue to build on initial PS4 sales to build an installed base similar to what they had with the PlayStation 2," asked Cole.
Overall, it would appear that companies' renewed interest in the core market is paying off. "We are now tracking hardware and software spending separately. Core gamer spending on high-end PCs, dedicated game devices and accessories is starting to soar. When you add in mobile devices the impact of the gaming consumer on total hardware spending is huge," said Cole. "The influence this spending will have will have a bearing on all major players in the consumer electronics space."