Activision Blizzard confirms 37 people "fired or pushed out" in wake of lawsuit
Update: Company states Kotick holding back figures is "simply inaccurate", resources for investigating reports "significantly increased"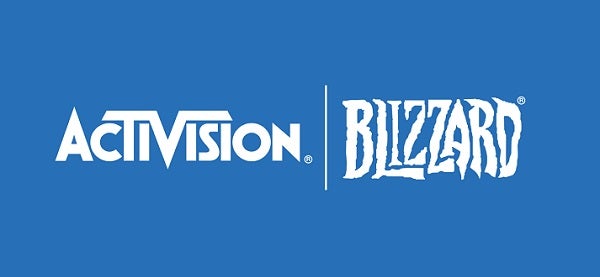 Original story, January 17: Activision Blizzard has reportedly "fired or pushed out" 37 employees and disciplined 44 more since July last year in the wake of a slew of misconduct allegations, according to a new report from The Wall Street Journal.
That number is an increase on the 20 people that had "exited" the company by October last year, and the further 20 that had faced disciplinary action, as shared by EVP for corporate affairs Fran Townsend.
According to WSJ, the updated figures were slated to be released in December, but were held back by Bobby Kotick over concerns that the number could make the company's workplace issues seem bigger.
Activision spokeswoman Helaine Klasky confirmed the figures, and also disputed claims that the firm has collected over 700 reports of employee concern related to misconduct and other issues, claiming that the aforementioned reports included social media statements and benign workplace concerns.
Klasky also disputed claims that the CEO had held the figures back, and said "The assertion regarding Mr. Kotick is untrue," and "our focus is making sure we have accurate data and analysis to share."
The firm is also experiencing pressure from shareholders over its handling of the allegations; Fidelity International, a UK investor that owns around 0.6% of Activision Blizzard, reportedly sent a letter saying that the board should consider placing Kotick on administrative leave while a third party reviews the ongoing problems at the company.
In addition, Fidelity also called for the board to be a bit more independent and composed of non-Activision Blizzard people.
The shareholder warned that it would divest shares or "enlist the support of other shareholders" if its concerns were not addressed.
Activision Blizzard's lawsuit with the California Department of Fair Employment and Housing is still ongoing, as well as a separate suit with the US Equal Employment Opportunity Commission.
Most recently, a judge said she will most likely prevent the former government agency from getting involved with the legal proceedings of the latter.
In September, Activision Blizzard agreed to a settlement with the EEOC, that would create a $18 million fund to compensate eligible claimants for discrimination and harassment experienced at the firm, but that settlement has received multiple objections and has not yet received court approval.
Update: January 18, 2022: An Activision Blizzard spokesperson issued a statement to GamesIndustry.biz, saying that the company has "significantly increased the resources available" to investigating reports across the company. It said that the firm has investigated over 90% of the reports received since July 2021.
The company also said that the assertion that Kotick stopped the data from being released in December is "simply inaccurate," and that an "interim update to employees is currently still being worked on."