Colossi Games raises $650,000 in pre-seed funding for new survival game
Cyprus-based studio hopes mobile survival RPG will push back against growing predictability in the genre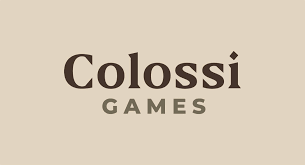 New Cyprus-based development studio Colossi Games has announced it has raised $650,000 in a pre-seed funding round to make a new mobile survival game.
The funding round was led by early-stage venture capital firm Play Ventures, which has additionally invested in a number of other studios this year such as Potato Play, Reworks, and Unrd.
Colossi Games was co-founded by industry veterans Manuel Prueter, who was a producer on Westland Survival and Planet of Heroes and will serve as CEO of Colossi, along with Studio NX veteran Andrey Panfilov and Divo Games co-founder Anton Petrov.
The team is now hiring developers from around the world, but specifically focusing on areas in Eastern Europe, such as Belarus.
With the funding, Colossi Games hopes to release a mobile survival RPG in early 2021, with Prueter noting that the team wants to create a new "Survival 2.0" genre.
"Colossi Games is building the next generation of mobile survival games," he said. "They're more accessible and break away from cliched themes and overly predictable and stagnant gameplay that plagues much of the genre."