Clickwork Games raises $1.2 million
The Estonian studio wants to capitalise on the idle genre's untapped potential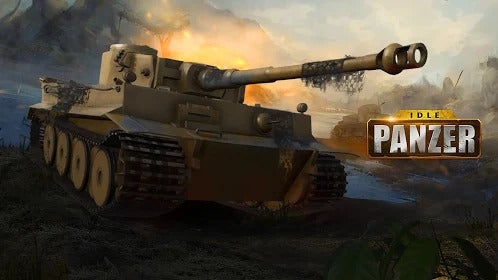 Estonian mobile studio Clickwork Games has raised $1.2 million in a seed investment round led by Play Ventures.
Angel investor Joakim Achrén also participated -- he's also the founder of Elite Game Developers, a website that aims at helping other developers succeed.
The investment will go towards Clickwork's mission to "rejuvenate the idle genre," with the studio saying it's been overlooked in recent years despite in-app purchases in that category increasing 34% year-on-year in 2020.
The funds will also go towards strengthening the studio's development team globally and expanding its portfolio.
Clickwork Games' debut title, Idle Panzer, is currently in soft launch and is due to release later this year.
The studio is headed by CEO and co-founder Marko Mänd, who said he's hoping that this investment will help "kickstart the gaming ecosystem in Estonia."
"Being backed by gaming veterans Play Ventures and Joakim Achrén is a vote of confidence," Mänd said. "Gaming has mostly eluded Estonia so far, but we plan to be a Estonian gaming success that spawns a whole new industry here."
Henric Suuronen, founding partner of Play Ventures, added: "Play Ventures is thrilled to support Clickwork Games on their mission to innovate casual games, starting with idle's massive untapped potential. We have every faith in Marko and Kaaren's [Kaer, co-founder] ability to refresh the genre."
Play Ventures recently raised $135 million to invest in game studios. It was one of the most active games investors of 2020, with 14 investments.