CI Games launches United Label publishing business
Sniper Ghost Warrior developer tells GamesIndustry.biz it aims to be "one of the key indie publishers globally"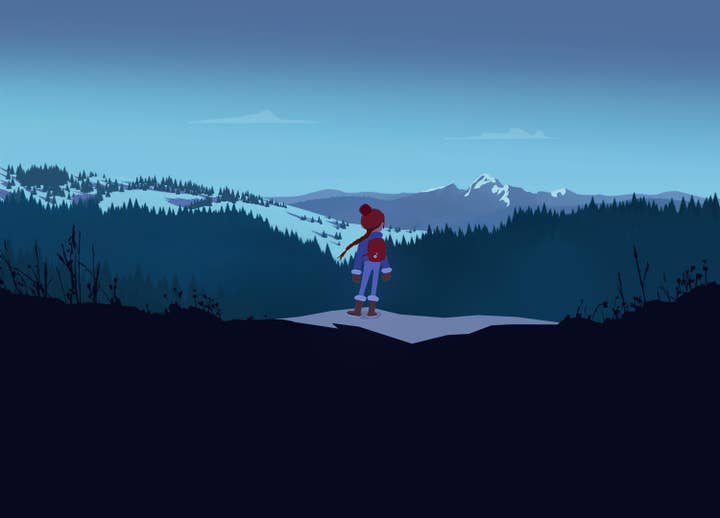 CI Games is the latest company to branch into indie publishing.
The Poland-based firm, best known for the Sniper: Ghost Warrior and Lords of the Fallen has announced the creation of a new publishing venture under the banner United Label, which will launch its first titles this year.
The initial range of titles covers a variety of genres, from roguelike RPG to point-and-click adventures.
In 2019, United Label will launch Röki, the adventure game the ex-Guerilla Games art directors at Polygon Treehouse, and Eldest Souls, a pixel art RPG from Fallen Derby-based developer Fallen Flag Studios.
These will be followed by two more titles in 2020. Tails of Iron is described by creator Odd Bug Studios as a "2D cinematic combat adventure", while Horae is a roguelike RPG from Parisian indie Lunaris Iris.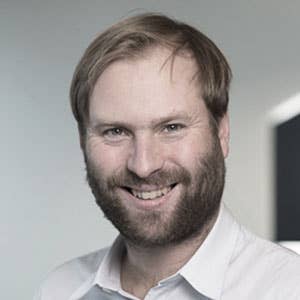 CEO Marek Tyminski tells GamesIndustry.biz that CI Games and United Label are open to working with "young, up-and-coming talent as well as well as highly experienced teams", and that it plans to be selective about the titles it brings to market.
"We want to support titles that are qualitative first and foremost in their graphical and gameplay approach, but also those that can push the boundaries of their genre," he says.
He continues: "The process of portfolio selection [is] pretty deep and analytical. We want to maximise the ratio of titles that become really profitable and at the same time keep the portfolio rather narrow. Focus is the key for us, both at CI Games level and United Label. The same goes for being flexible and agile... [And] we want to keep the portfolio consistent and when you look at our current United Label titles you clearly see that."
United Label is funding game development on all four titles, offering various finance models to the different developers. Tyminski adds that, while funding and co-funding are important, they are not the only ways a publisher can help its partner studios.
"We want to support titles that are qualitative first and foremost, but also those that can push the boundaries of their genre"
"We are also strongly supporting developers in their production process, through our experienced structure, helping them to shape the best game, when staying independent. We envision long term partnerships and as such offering fair trade relationships is in our essence. We benefit from an existing publishing structure, that has proved its successes, and we will leverage that for United Label."
That existing publishing structure has fared well enough for CI Games thus far, with over seven million units of the Sniper Ghost Warrior games sold worldwide, plus another two million for the Lords of the Fallen titles.
These efforts, and now the efforts of United Label, are supported by an international team of eight. Most of the team members responsible for production, new business development and marketing are based in Western Europe, while there are a handful of staff in the US that oversees business in North and South America.
"We are way more global than we used to be, both from the management team standpoint as well as from the project portfolio standpoint," says Tyminski. "We share the responsibility for the new creation of United Label as a team. All of us at CI Games group level are partially involved into United Label. This is very important next step for our group."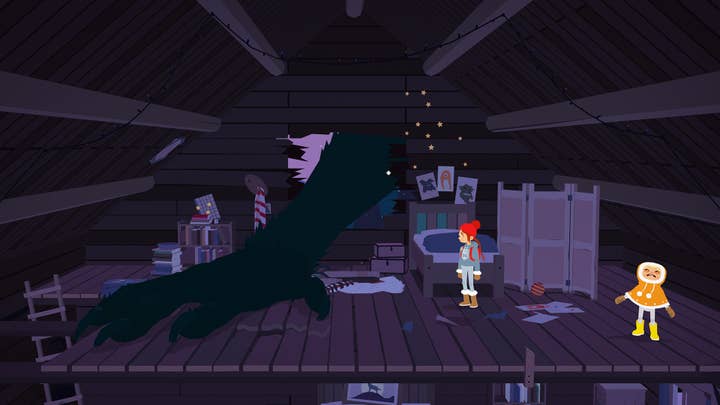 While Sniper Ghost Warrior 3 sold well enough, CI Games was compelled to downsize last February. The company later admitted that it overstretched by trying to compete with AAA, then vowing to become more focused on the games it can make with a smaller team.
"All of us at CI Games group level are partially involved into United Label. This is very important next step for our group"
That need for focus has also influenced the publishing business, and Tyminski tells us CI Games is in much better shape today, describing 2018 as "a turning point for us."
"We have made significant progress since early 2018," he says. "Since then, we have made the turnaround of our internal project that now is called Sniper Ghost Warrior Contracts, signed Lords of the Fallen 2 with the super talented team of Defiant -- based in New York -- and launched United Label. In the meantime we have also significantly built up our leadership team. We are fully ready to grow further as a publisher."
In terms of CI Games' internal projects, the CEO prefers not to grade them based on AA or AAA, stressing the firm will "strive for quality" and he remains "sure we will positively often surprise them."
As for United Label, while Tyminksi says the goal is to become "one of the key indie publishers globally", the new venture is in no hurry to dramatically expand its portfolio. Again, focus is the key.
"We are looking at building a label gathering a limited number of titles of great value, focusing our efforts on promoting this label as a seal of quality," Tyminski concludes. "Therefore, we don't have a set number of titles we will publish every year -- it will depend, and will stay limited.
"We think that the success is linked to selecting titles that are innovative in their genre and of great quality, leveraging and integrating new talented resources in terms of marketing and distribution, and building a portfolio approach with a recognisable label."
Additional reporting by Chris Dring.