Christian Donlan joins Eurogamer staff
Long time contributor to be senior staff writer on consumer site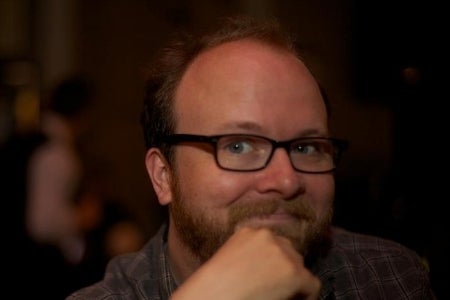 Award winning games journalist Christian Donlan has joined Eurogamer as senior staff writer.
"Chris has been writing for Eurogamer for over four years, and I hope everyone else who works here won't think me a complete dick for saying that he's one of my favourite contributors," said Eurogamer operations director Tom Bramwell on the site.
"Chris is a guy you can always rely on to find the interesting core of any subject you throw at him, and then present it in a way people will enjoy reading regardless of whether they find the premise stimulating or not."
Donlan was awarded the Specialist Writer (Print) prize at the recent Games Media Awards, and is one of the founding writers of Hookshot Inc. He's also co-creator on upcoming animation series Everybody Loves a Moose.