Cherrilux Investments takes control of GAME's Iberian assets
OpCapita's vehicle looking for buyer for Spanish and Portuguese stores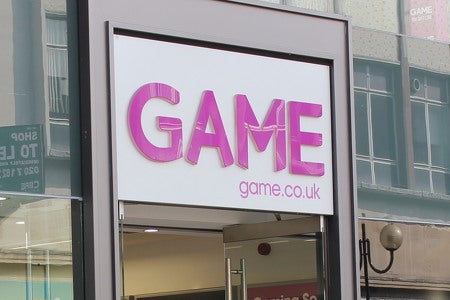 A statement from OpCapita, the company overseeing GAME's emergence from administration under PwC, has revealed that the chain's Iberian assets are now under the control of Cherrilux Investments, an entity which is operating under OpCapita's advice.
Cherrilux is also a sister company to Baker Acquisitions, the company which took control of the retailer's UK stores. Cherrilux plans to run the Iberian business as an ongoing concern until a potential sale is agreed.
Although terms of the deal have not been detailed publicly, the two transactions are likely to be closely linked, given the circumstances. Whilst Baker Acquisitions took control of the business on April 1, the Iberian half of the deal was not officially concluded until the 11th.
Cherrilux Investments is currently "evaluating a potential sale of Game Iberia." Such a deal would net a significant amount of capital for Cherrilux.
The combined Spanish and Portuguese GAME businesses constitute 290 stores and around 1000 staff. It also runs at a profit, and with a turnover of €300 million a year, is the region's leading games business.
Given the likelihood that the business was acquired for a minimal fee, probably for a pound for each separate arm of the business, a healthy sale price for the Spanish and Portuguese wing would provide a very appealing refund on whatever deal Baker and Cherrilux made regarding the debt to banks and publishers which they acquired along with the chain's assets.
Top of Cherrilux's list of potential buyers must surely be GameStop. By offering the Iberian arm to them, Baker and Cherrilux would be able to turn a quick, healthy profit whilst still retaining control over the UK market, thus allowing the UK business to continue to operate. As all parties concerned have made clear all along, the continuation of the UK business has been the focus of both OpCapita and the companies it advises since day one.
Whilst nothing is yet certain, any compromise which enables a quick gain alongside an ongoing profitable business would be exceedling appealing to Baker, Cherrilux and OpCapita itself, not to mention GAME as continuing commercial entity.