Changyou receives license to develop Tetris mobile games for China
Tetris Journey to be the first of a series of releases from Chinese online game operator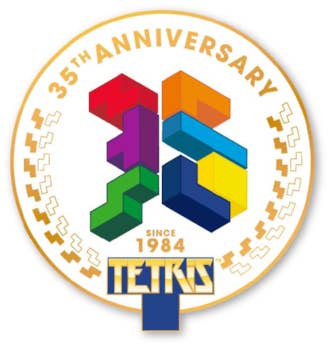 Online game developer and operator Changyou has announced that it has partnered with The Tetris Company and received the rights to develop Tetris-branded mobile games in China.
"Everyone knows the Tetris game," said Changyou CEO Dewen Chen. "In the past several years, we have been thinking about the kind of game we could develop that would attract millions of players to play, share, challenge, and have fun. We are excited about this next generation Tetris game, and plan to put great resources and effort behind it. We believe that the combination of the iconic Tetris brand and our new design will be that game."
Changyou will begin by developing and publishing the mobile game Tetris Journey in China in 2019 to coincide with the brand's 35th anniversary, with more mobile games planned for the future.
The Tetris Company has historically been protective of its license, both in terms of pursuing potential copycats and in how it issues its licenses.
"Tetris is so popular for people around the world, and we are very pleased to have established this strategic partnership with The Tetris Company," said Changyou senior VP Jie Liu. "Changyou is the first China-based, online game company being recognized and granted the sole license for Tetris games in China, and we are very excited to bring this leading brand with our new design into the market."