Kabam, Glu, and Super Evil Megacorp. CEOs to speak at Casual Connect USA
Kevin Chou will discuss cracking the static top-grossing chart at San Francisco event this month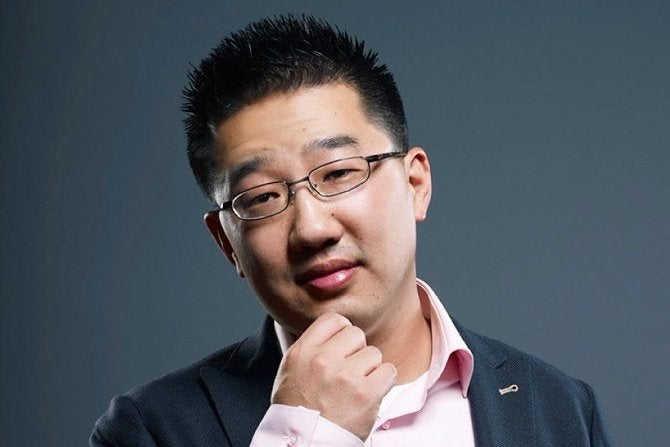 Kabam CEO Kevin Chou will discuss the lack of movement at the summit of the top-grossing mobile charts at Casual Connect USA later this month.
Last year, Chou described a future for mobile in which the biggest games could bring in revenue of $1 billion every year. However, while earnings on that scale may well come to pass, it seems increasingly likely that the first games to get there are already at the top of the charts: Clash of Clans, Candy Crush and Game of War: Fire Age have dominated the upper reaches on both iOS and Android for several years already, and will likely continue to do so.
"We will meet this challenge by marshalling all of our time and talent on Fewer games on which we will concentrate Bigger global resources for distribution with Bolder thinking about how we manage long term franchises," Chou said at the time. "I know Kabam has the industry's best talent and leadership team to do it."
Chou will explore the topic further in an onstage interview, and he will be joined on the Casual Connect bill by a number of other prominent mobile CEOs: Glu Mobile's Niccolo de Masi, Super Evil Megacorp.'s Kristian Segerstrale, Colopl NI's Jikhan Jung and SGN's Chris DeWolfe.
VR will also be a common topic on Casual Connect's agenda, with Playful Corp.'s Paul Bettner, Unity Technologies' Clive Downie and Skydance Interactive's Laralyn McWilliams all speaking on the subject, as part of both panels and in dedicated sessions.
Other prominent speakers include FIG's Justin Bailey, Hi-Rez Studios' Todd Harris, N3twork's Neil Young and Skydance Interactive's Laralyn McWilliams.
Casual Connect USA will take place in San Francisco from July 18 to 20. For more information, visit the website.
GamesIndustry.biz is a media partner for Casual Connect USA. Our travel and accommodation costs will be provided by the organiser.