CD Projekt: "We need to fix the relationship with our players"
The Cyberpunk developer on the game's disastrous launch, the new expansion and changes within the studio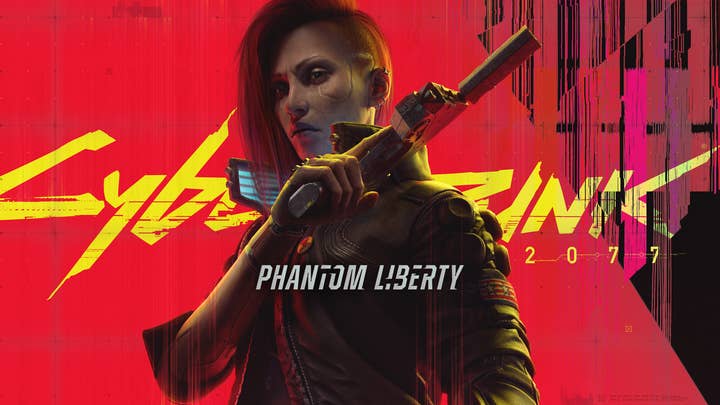 The story of Cyberpunk 2077 -- the real world story -- was a fairlytale that turned into a nightmare.
CD Projekt was riding high on the success of The Witcher 3, and the anticipation for its next title was at levels few games could dream of. It was the headline act of numerous E3 events, culminating in the iconic 'You're Breathtaking' moment from E3 2019, featuring the game's star Keanu Reeves.
Arriving at the close of the PS4 and Xbox One generation, comparisons were even being made with Grand Theft Auto 5, one of the very biggest and most successful games of all time.
But then it came out. Completed under COVID conditions, the company had openly admitted that it needed crunch to get it done. And when it was released, it simply wasn't ready. The game had numerous performance issues, particularly on PS4 and Xbox One. The media called it shambles and one of the biggest disasters in industry history.
And the worst was to come when PlayStation removed the game from its store. For a developer with the scale and respect of CD Projekt Red, it was a public humiliation.
That was nearly three years ago. Since then, Cyberpunk 2077 is now (I'm told) pretty good. And CD Projekt is back in front of the media to promote the game's big expansion, Phantom Liberty.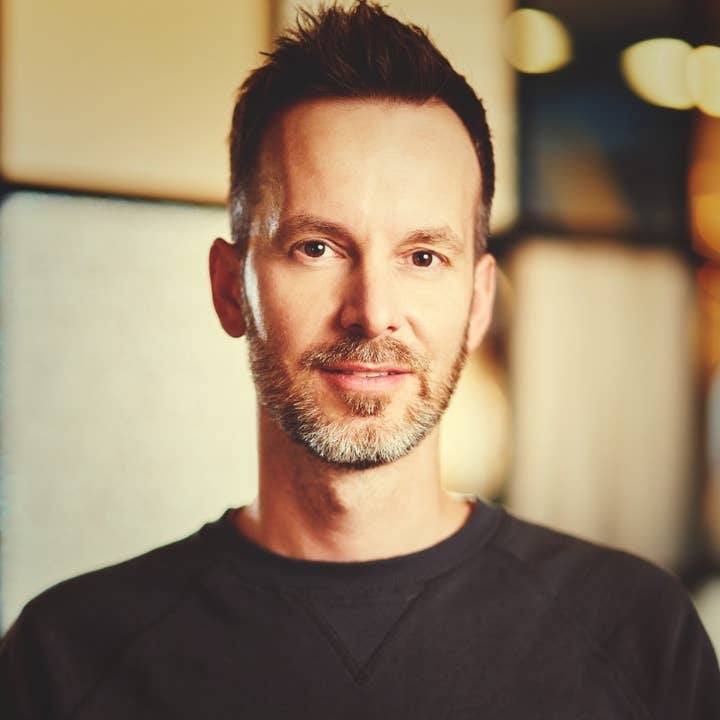 During Summer Games Fest last week, I had the chance to speak to someone on the frontline of all that, CD Projekt's VP of PR and communication Michał Platkow-Gilewski. And the first question I could think of asking was simply... are you ok?
"I'm good. Actually... I think I'm great, to be honest," he says.
"We're in a cool moment right now. Yes, the road was bumpy. When everything was awesome and amazing, before the release of Cyberpunk... it was the time of my life, but it was too good to be true. The game was shaping up to be amazing and we were all super hyped. But this hype surrounding us was a big pressure. Then there was the release and it was not a fairytale anymore.
"We knew that we had to work hard to come back. It was a tough moment for everyone. We had to rebuild a lot of things inside of the company. We started with pipelines on the dev side, we started to think should we tie our future with a different engine or should we stay with our own? We made some decisions about how we work, how we are structured. It was a big rebuilding.
"Before the release of Cyberpunk... it was the time of my life, but it was too good to be true"
"At the same time as this, we knew we wanted to work on Cyberpunk and make not just a great expansion, but also improve a lot of things in the base game. It was quite a journey, but right now I am just excited to see what people will say when they start playing."
Platkow-Gilewski has been at CD Projekt for 12 years, joining back when it was 120 people and he was part of a marketing team of six. Now the business is around 1,200 employees and his team is close to 100. And for him, the real disappointment around Cyberpunk 2077 is that it let down the studio's core fans.
"I was personally not happy with how things turned out. I was not expecting that. I knew immediately that we had to come back. I liked the spot we were in. I'm not talking about the peak of hype, but two years before that, we had our community, we liked them, they liked us, it was awesome to work at CD Projekt RED.
"After the release it was tough, but I knew that we had the same people. The gamers are the same… we just need to fix our relationship. The only thing we can truly do is just deliver what we are capable of. I have a feeling that soon we will be able to do that and hopefully that will be a new beginning for everyone."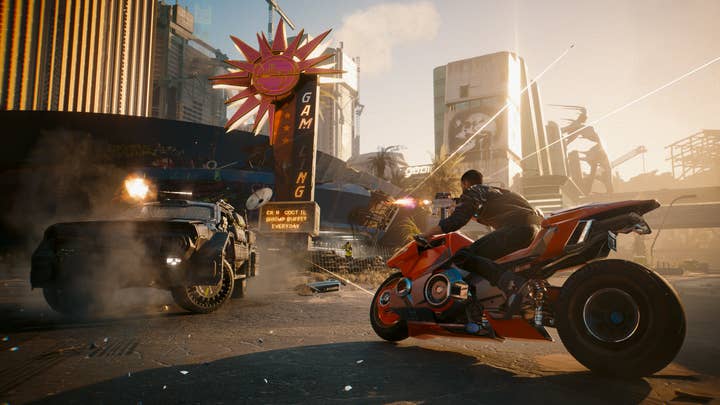 It wasn't just the game that needed fixing. CD Projekt had grown rapidly and managing the teams was proving challenging. The company had become known for crunch culture. There was a need to change how it operated, and that was clear to everyone during the development of Cyberpunk 2077.
"It's really hard to change a company when you have to deliver something and you have a deadline," Platkow-Gilewski explains.
"It's not the best moment for that. Everyone was waiting for the release. These changes would have happened anyway, but [the Cyberpunk situation] was another motivation. It was a wake-up call, to say let's rebuild, let's restructure, let's rethink... what can learn from this? It's not an easy fix. It's not like you can decide to do something differently starting tomorrow. It's a process that'll probably take a lot of time, but I can see that the company works in a different way than it used to. And no-one wants to repeat the mistakes that were made."
Several of the issues facing the business are around communication.
"I want to rebuild the connection with gamers, because we had people following us for years and they were disappointed"
"Cyberpunk took us a lot of time to deliver and we grew," says Platkow-Gilewski. "We needed to rethink how we were working in bigger groups and make sure that everyone listens to each other. And also make sure we empower teams to work on their fragments of the game but, when you combine everything together, it runs smoothly from all the sides. We need to empower new leadership as well. We want to decentralise how we are working.
"The biggest thing was standing up and saying 'we have to do it'. Yes we were expecting a different launch for Cyberpunk, but now we have another chance in front of us. For me, as the person responsible for communication, I want to rebuild the connection with gamers, because we had people following us for years and they were disappointed. That's, for me, is the biggest thing. We have to make the game for them."
Platkow-Gilewski says there is now an entire team dedicated to improving life within the studio, and that includes putting an end to excessive working.
"Work-life [balance] is really important to us. It always has been but it was hard to maintain the balance. I'm enjoying my private life now way more than I used to. We are improving, rebuilding, reshaping the studio on so many levels that it's hard to say precisely what's happening. But work-life balance, how we work together, how we empower even smaller teams, what are the pipelines, how we speak with management, all that... it's constantly changing.
"There are a group of people responsible only for transformation. They are not responsible for the quality of what we are delivering, but what's going on in the studio, including creating new spaces so it's way more comfortable to work. The whole COVID situation hit us as well and we had to figure out how to work [with people at home]. On the one hand, we are missing our colleagues because we don't see them so often, but on the other hand we learnt how to work with digital tools to make sure that everyone knows everything.
"All this mess started when we were still making Cyberpunk, but now we have the time to work on these tools to develop them, to create best practices… it's an interesting time."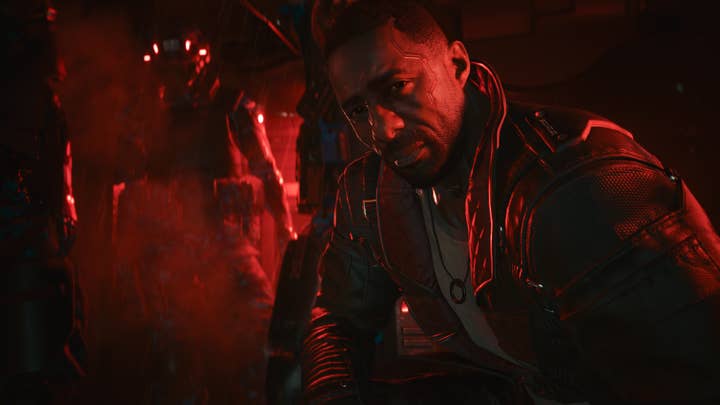 The press previews for Cyberpunk's Phantom Liberty expansion have been positive. Not just in terms of the story, but in how the base game has been fundamentally changed. The developer is at pains to say how significant this update is, and that's part of the reason it's cast Idris Elba (alongside Reeves) in it.
"For us, expansions are really important. Years ago... we started to think what is DLC? Why is someone charging a couple of dollars for DLC that only gives you something small, like a special sword or horse armour? We didn't like that approach. So when we add content... we have DLC that is free because they don't involve a lot of effort, and then we have people working on something more significant, for a longer period, and there's a price for that. That's an expansion.
"All these projects are at different stages. It's not that we are doing all that in the same moment"
"For us, an expansion should be visibly big. In the base game, we have Keanu, so we said, if we're going to do something else significant, we need an actor who can [represent that] and show that this isn't some small side mission, but a big chunk of content that we care about.
"For Phantom Liberty, which is more of a spy thriller-themed story – it has a different vibe to the base game – we needed someone who is a match for that. Idris is the next James Bond to me. He has this Bond vibe. When we talk about the character, Solomon Reed, we knew he'd be perfect for it."
Platkow-Gilewski insists CD Projekt is changing and has learnt lessons. But there are understandable concerns about whether the company is still stretching itself too much. Alongside Cyberpunk 2077 and the various licensed spin-offs – including comics, books and Netflix shows – CD Projekt has announced a huge slate of games including a new IP, three Witcher games and a Cyberpunk sequel.
"First of all, all these projects are at different stages," he defends. "It's not that we are doing all that in the same moment at the same stage, because that would be a lot of work. We are thinking about the strategy for the years to come. We really care about our IPs, we want to develop them, we want to create games within them. But also, we want to make sure we are focused all the time.
"We have a lot discussions, like what is most important right now? Where do we want to go? What do we want to achieve? The discussions we're having are really healthy. It's easy to spread the butter too thin, but we are constantly checking and talking, and we think we know what to do."
Almost three years ago, CD Projekt achieved, in Platkow-Gilewski's words, 'a critical mass of negativity'. Yet the reaction from the team, he says, wasn't to despair, but to roll up its sleeve and get to fixing it. That process will always be on-going, he adds, but that the launch of Phantom Liberty will, hopefully, be the first sign of a studio that's desperate to right those wrongs.
"I actually believe Cyberpunk on launch was way better than it was received, and even the first reviews were positive," he concludes. "Then it became a cool thing not to like it. We went from hero to zero really fast. That was the tough moment. We didn't know what was happening. We knew that the game is great, yes we can improve it, yes we need to take time to do it, and we need to rebuild some stuff.
"That took us a lot of time, but I don't believe we were ever broken. We were always like: Let's do this."