CCP veterans are ready to bring AAA to VR
Solfar partners with Sony for first game, Godling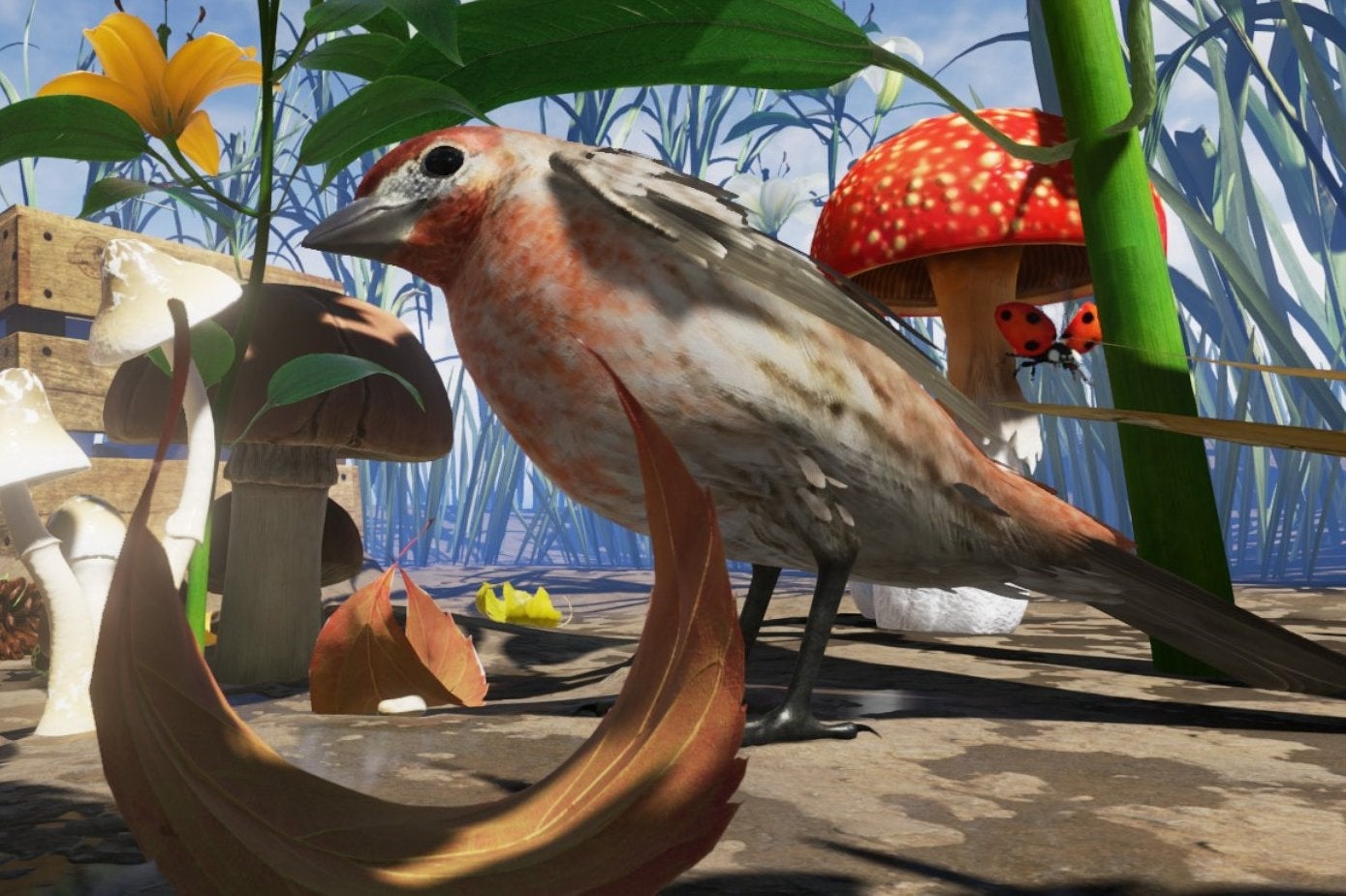 "For us, this is as big a shift in gaming as the advent of 3D graphics back in the day when 3D effects brought their first chip-sets out, and we all played Tomb Raider with hardware acceleration back in the mid-90s," says Thor Gunnarsson, one of the co-founders of new VR studio Solfar. You may have seen its new game briefly debuted at the Sony E3 press conference.
"It's as big, we think, as mobile gaming at the beginning of this century, and then online gaming generally, which we are pretty familiar with from our time at CCP and the whole MMO space."
Solfar was founded by Gunnarsson, Reynir Harðarson and Kjartan Emilsson. All three have spent serious time with CCP, which itself has been experimenting with VR through EVE: Valkyrie. Solfar is dedicated to putting virtual reality first, and its first game will be a testament to that.
"The idea behind Godling is to take the most advantage of the platform. What VR offers is basically this sense of immersion, and the sense of being able to explore a new world," says Emilsson.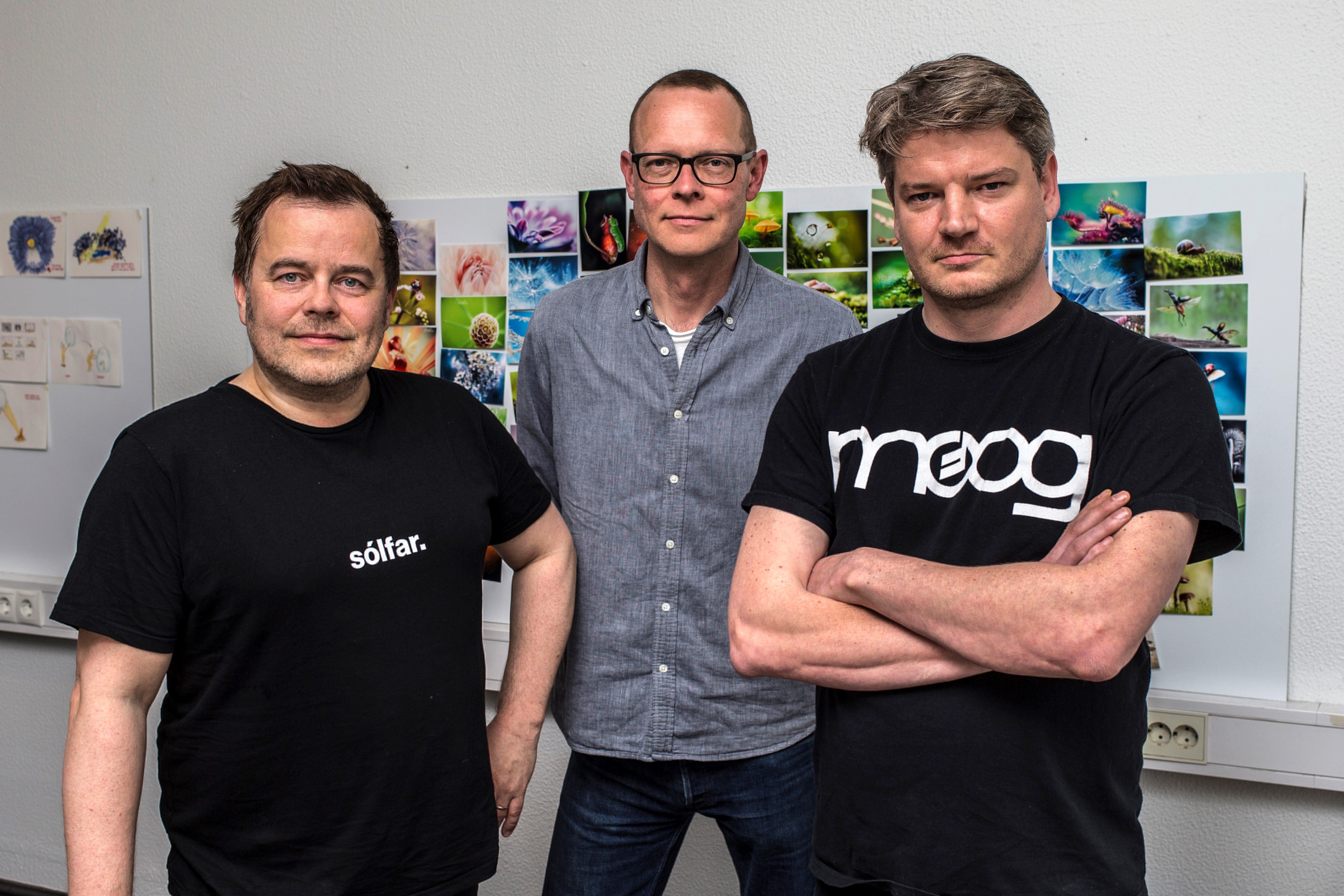 "Our idea is that you are a toddler-god that is just awakening in a very beautiful, natural world and starts experimenting a little bit with the world and with its power. Soon, you find out that all your actions have consequences. You can choose to make the world better, more beautiful, grow some flowers, tend to the bees and the ants and all the creatures there, but you can also do bad things."
Solfar is describing it as "a first person VR adventure," one with strong sandbox elements in it. Harðarson and Emilsson were the guys that did the original game design for EVE Online, so they know their stuff when it comes to creating worlds.
"Roughly we're aiming at a couple of projects to release on an annual basis and put things out there, iterate and learn what works. That's very much where we are as an industry now. We have to get things out there and see what resonates with consumers," explains Gunnarsson.
"This is as big a shift in gaming as the advent of 3D graphics back in the day"
As you might have guessed from its appearance at the Sony press conference, the company has only good things to say about its initial partner.
"They've been a phenomenal partner and got behind our studio very early on, probably because Godling is a slightly different type of VR experience than the raft of spaceship fighters and fantasy-oriented games that are being developed," says Gunnarsson, who also admits the team had some "serious spaceship fatigue" after CCP.
"We are developing for all the major platforms. We have very close and good relationships, whether it's with Valve, Oculus or Sony. We like all of these platforms and they're all slightly different, but I think those three, they're all credible, very strong offerings. We certainly, as a developer/publisher of VR games, intend to be bringing our games to as wide a base as we can. Everything we're developing is being developed in Unreal 4, and we've maintained parallel development across all the platforms; the three that I mentioned, in part of course because of our work with Epic on UE4. We're able to do this at extreme speed and hit these platforms with relative ease, to be frank."
It's an exciting time for virtual reality as the major brands prepare to release consumer units. Just last week Oculus debuted a new controller, the Oculus Touch, at its pre-E3 press conference.
"I think that was my favorite part of the keynote. What's really good about it is that we now have a clear understanding that all of the three major platforms across PC and console now all have advanced inputs for VR. I think Sony have Move - one coupled with DualShock 4 is a pretty compelling baseline. There are even things you can do with the life bar on DualShock that are pretty amazing," continues Gunnarsson.
"Then you've got Valve, who are just doing amazing work. We've just started working with the Vive and it's an amazing platform, and now Oculus have brought their A-game with Touch, and from a development perspective, what is phenomenal about it is it gives us a baseline specification for input, generally speaking. Of course there are differences, but [we now have] a baseline for the input that makes it much more commercially viable to develop for VR. It means you don't have to do as much adaptation of the experience from a third-party developer perspective, which is great from a commercial point of view."
"We think there is going to be a very good, vibrant install base a couple of years out"
It seems as though Q1 2016 will be when consumers actually get their hands on the headsets, and that's when the industry will find out if they're as hyped about the new technology as we have been since Oculus came on the scene. GamesIndustry.biz asked Solfar for its predictions for the VR timeline from here on out.
"I would say, from a top-line basis, clearly VR will sell to an early-adoptive crowd initially. I think perhaps the exception might be PlayStation because it's a cheaper, incremental add, to bring Morpheus on top of PS4. We think there is going to be a very good, vibrant install base a couple of years out. Certainly sufficient for early developers to establish a position and create some frankly killer content that starts to define the medium," says Gunnarsson.
He quotes some analyst figures which predict 25 million HMDs sold by 2018 and 100 million units in 2020 and says people are underestimating the level of pent-up consumer excitement about the category.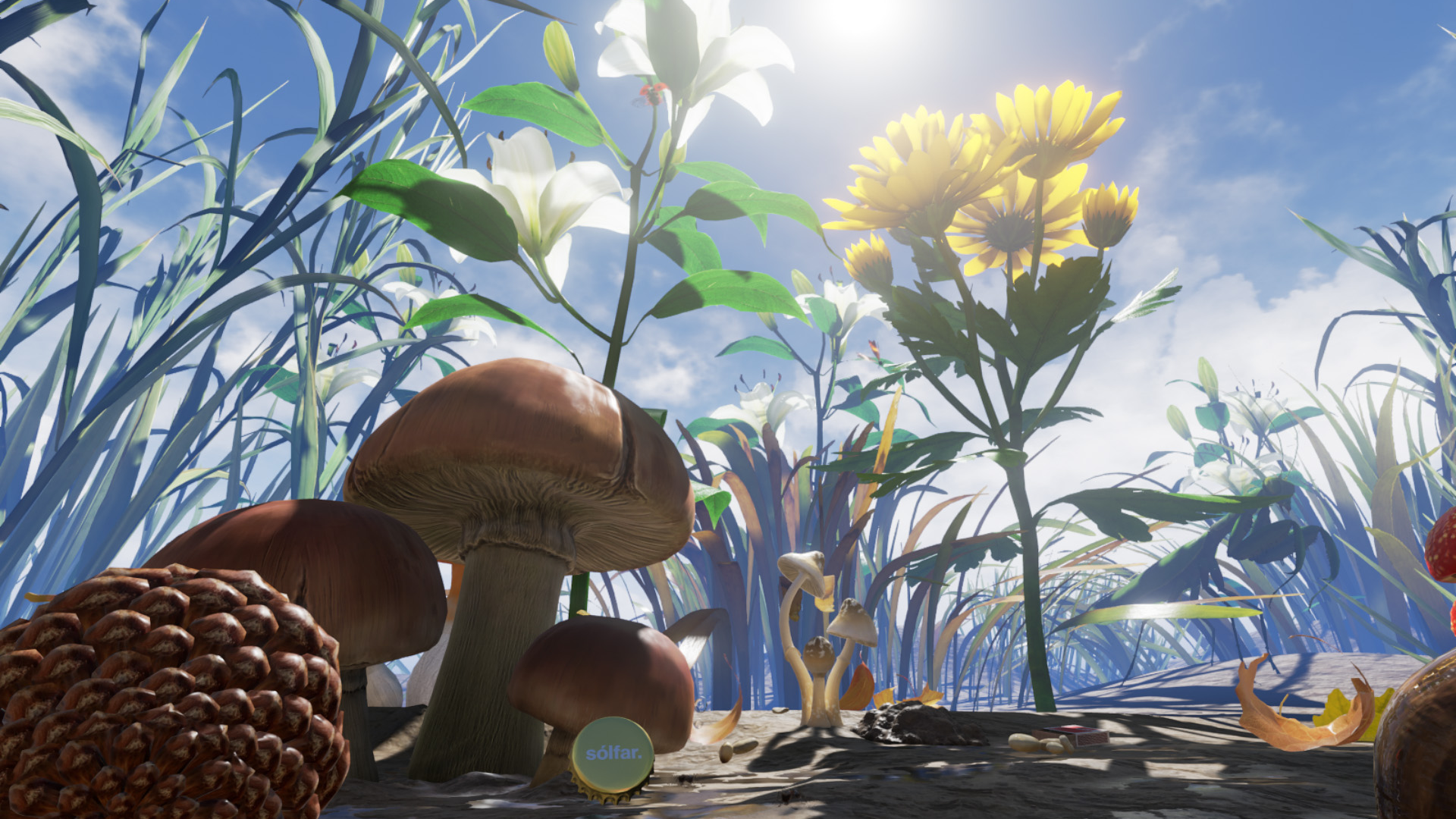 "Where do we see ourselves? We are a team of very seasoned, experienced developers, and been around the block a few times in this industry, [so] we see this as a great opportunity for early studios and developers to establish a strong position, find one or two key franchises that we then invest more heavily into and support over time, and we think we can simply move faster and more flexibly than the larger publishers will in the early days.
"They're all pretty focused on their core business in console, and mobile laterally, and then they've got their platforms that are out there. So I think we'll see a similar behavior as we saw in the early days of mobile gaming, where publishers brought ports - they were okay but not great, and the pure-play startups in mobile took the dominant position. We think the same thing will happen with VR, and we certainly are setting Solfar up to be a strong contender for that kind of opportunity."
Emilsson agrees, looking forward to a future where inputs include full body scans as well as gestures and traditional controllers.
"I think that is going to be a huge new venue for games and again transform the game industry, or at least the online game industry a lot.