CCP cracking down on EVE Online gambling sites
CCP has updated its EULA to stress its anti-gambling policy and has issued account suspensions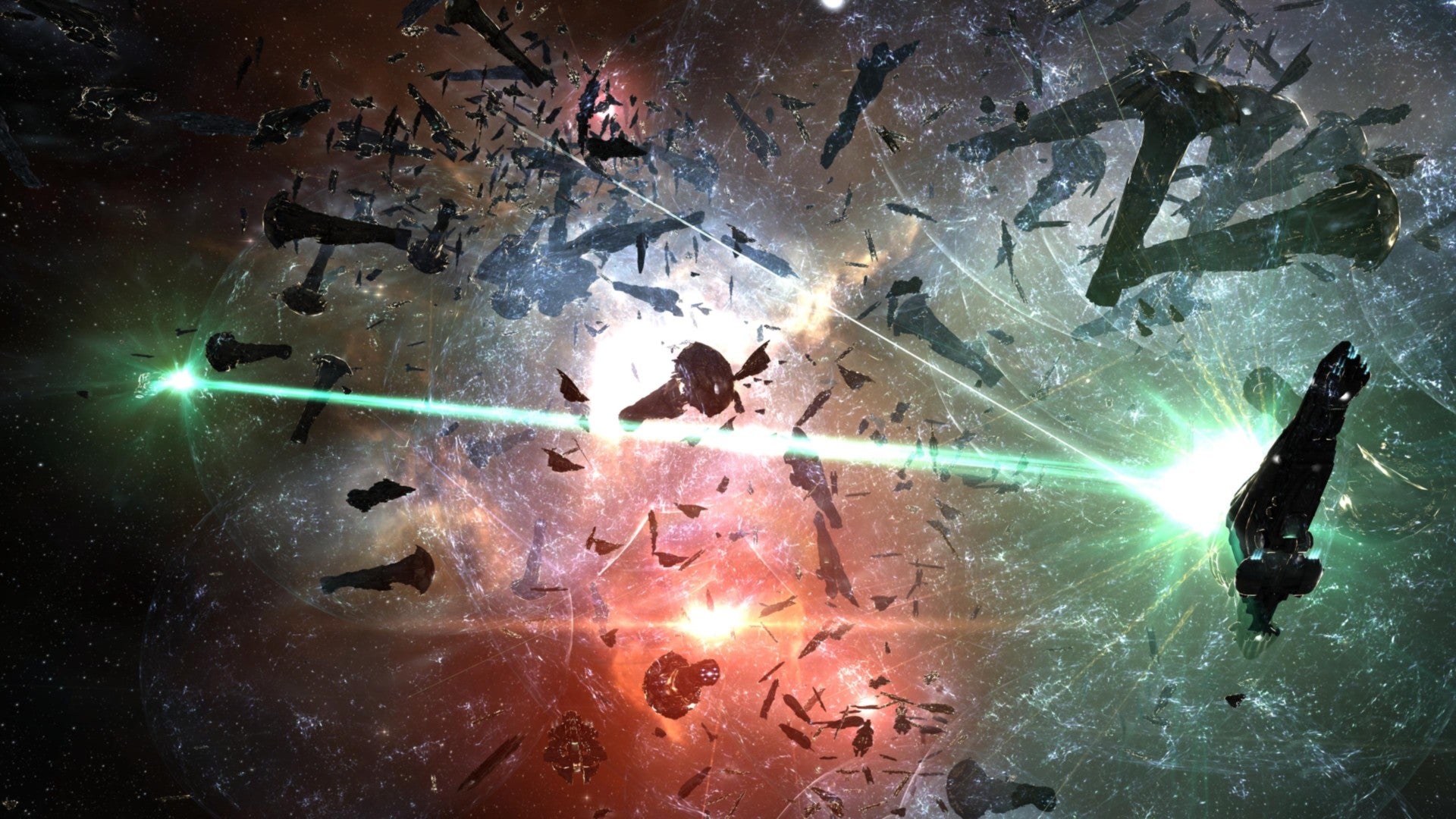 Valve isn't the only developer dealing with gambling sites. As the launch of EVE Online: Ascension nears (November 8), CCP Games has come out strongly against gambling that involves any of its game content. The company this week updated its End User License Agreement (EULA) to specifically address selling items and objects, bolding the following line in red font: "You may not use, transfer or assign any game assets for games of chance operated by third parties."
The Icelandic studio goes on to say that it's targeting two offenders in particular: IWantISK and EVE Casino, two websites offering EVE Online-related gambling. CCP has taken away any currently held items and currency and also issued account suspensions for any people involved in the gambling activity. CCP said it will not be reimbursing anyone for "outstanding ISK or asset balances with either of the above mentioned organizations that have been subject to account action and/or ISK and asset confiscation."
CCP also stated that any other sites involved in EVE Online gambling now have until November 8 to cease their activity or they will be subjected to the same treatment as IWantISK and EVE Casino. "During the time from this announcement until the release of EVE Online: Ascension, our security team will be closely monitoring all these in game entities to ensure that no illicit behavior occurs, and that any movement of in game assets and currency remains in line with our current EULA and Terms of Service," CCP said.
For its part, as noted by our sister site Eurogamer, operators of IWantISK have said that the website is not involved in real money trading. "We are also being falsely accused of RMT and if we cannot recover your ISK for you, we will pursue this legally as we have already found grounds," the site said. EVE Casino, on the other hand, has already shut down its chance-based game engines and issued this statement to appease CCP: "We entrust CCP will be thorough in their investigation as they have in the past and we hope to have this resolved as soon as possible."