CCP apologises for EVE Fanfest incident, council head plans resignation
UPDATE: Gianturco banned from EVE Online for 30 days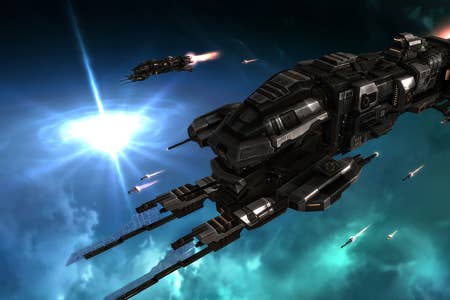 Update
CCP has banned the chairman of Eve Online's fan community the Stellar Management Council, Alex Gianturco, from the game for 30 days as a result of his behaviour at the EVE Fanfest.
"Following a thorough internal review CCP has decided to respond to this clear violation of our Terms of Service and wholly inappropriate use of the Alliance Panel. According to our existing policies, we have issued a 30 day ban from EVE Online to the panel speaker," said an official statement.
"The panelist has subsequently posted a public apology as well as a private apology to the victim of his attack. He has also resigned from his position as Chairman of CSM 6 and has forfeited his right to serve on CSM 7. As per our policies, this candidate may be eligible to run at a later date subject to candidacy review."
Original story
EVE Online creator CCP has apologised for an incident at its EVE Fanfest that saw an apparently suicidal player mocked by one of the game's community figureheads.
"We are undertaking a full internal review of this panel as well as the process used for vetting the panel's materials," it said in an official statement.
"Even though this panel was billed as unfiltered by CCP, we expect public presentations to be courteous and professional towards others."
The chairman of Eve Online's fan community the Stellar Management Council, Alex Gianturco, said he is planning to resign after he lead the attack on a depressed player, giving out his name during the panel and encouraging other players to harass him.
Footage of the offending presentation is available on Eurogamer.
Gianturco declared his intentions via his The Mittani Twitter account yesterday.
"Just landed. Step one, apologize profusely. Step two, resign. Step three, send all my isk to the victim. Entirely my fault and unacceptable."
He later posted a lengthier apology to the community on the game's official forums, saying he was "ashamed and sickened" by his actions, and claimed he had been intoxicated and unaware of what he had said.
"There's no excuse for what I did - while some might try to use my inebriation as a mitigating factor, I put myself in that compromised mental state, and the guilt of that is entirely mine."