CBS turning Candy Crush into TV game show
Wipeout and Fear Factor producer working on series with CBS TV Studios, Lionsgate, and King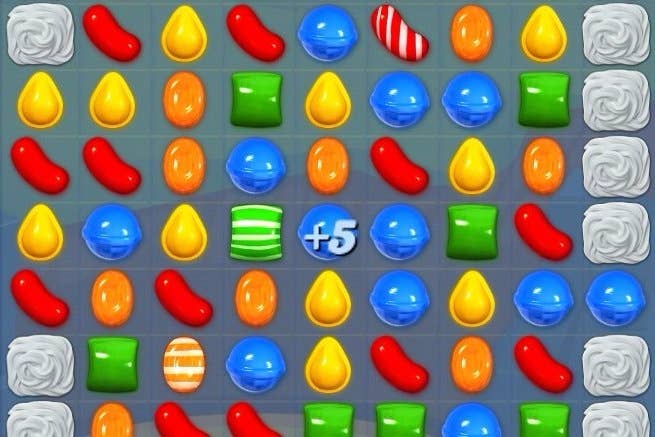 Add Candy Crush to the list of Activision Blizzard franchises being adapted to TV and film. CBS, Lionsgate, and King today announced that they are jointly adapting the popular mobile game into an hour-long live-action game show series.
The TV show will see contestants pair up to make their way around interactive game boards in a test of physical prowess and quick thinking. The show's executive producer, Matt Kunitz, suggested elements of the final product may be familiar to those who watched his previous game shows, Wipeout and Fear Factor.
"The Candy Crush franchise lends itself perfectly to the kind of larger-than-life, physical game shows that I love to produce and CBS is the perfect home for it," Kunitz said. "As a Candy Crush Saga player myself, I am excited to amp up the action and visuals in our huge Candy Crush Arena."
A host and start date for the program have not yet been announced.
Interestingly, the project does not involve Activision Blizzard Studios, the TV and film studio the games publisher set up last year specifically to bring its biggest brands into other media. That operation's debut project, Skylanders Academy, is scheduled to see its first season launch on Netflix October 28. The first installment in a Call of Duty "cinematic universe" is expected to follow in 2018 or 2019.