Castlevania 2 wins GOTY at the Spanish Game Awards
Shuhei Yoshida and Yu Suzuki honoured at Gamelab ceremony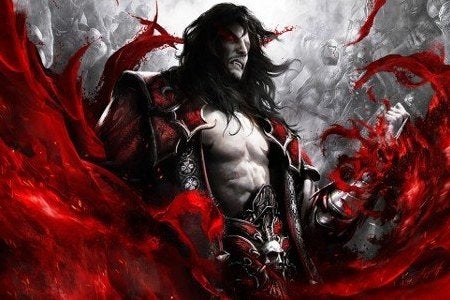 MercurySteam's Castlevania: Lords of Shadow 2 won Game of the Year at the Spanish Game Awards yesterday, and both Shuhei Yoshida and Yu Suzuki received honours for their long and distinguished careers.
The seventh Spanish Game Awards - organised by the Spanish Academy of Interactive Arts and Sciences - was held at the Gamelab conference in Barcelona yesterday. The big winner was MercurySteam Entertainment, one of the largest developers in Spain, which received three awards for Castlevania: Lords of Shadow 2 - Best Console Game, Best Technology and Game of the Year.
Other significant winners included Deconstructeam's unique and atmospheric Gods Will Be Watching for Best Debut Game, and Delirium Studios' The Rivers of Alice, which was honoured for its Art Direction, Music and Sound.
Shuhei Yoshida, president of Sony Computer Entertainment Worldwide Studios and a speaker at the event, received the Honour Award. Yu Suzuki, the creator of classic games like Out Run, Space Harrier and Shenmue, was named this year's Legend.
The full list of winners is below:
Game of the Year: Castlevania: Lords of Shadow 2 (MercurySteam Entertainment)
Best Game Design: Full Mojo Rampage (Over the Top Games)
Best Art Direction: The Rivers of Alice (Delirium Studios)
Best Music and Sound: The Rivers of Alice (Delirium Studios)
Best Technology: Castlevania: Lords of Shadow 2 (MercurySteam Entertainment)
Best Gaming Smartphone / Tablet: Asphalt8 Airbone (Barcelona Gameloft)
Top PC Games: Full Mojo Rampage (Over the Top Games)
Best Console Game: Castlevania: Lords of Shadow 2 (MercurySteam Entertainment)
Best Browser Game: Diamond Digger Saga (King)
Best Debut Game: Gods Will Be Watching (Deconstructeam)
Best University Game: Path of Shadows (IDEC-UPF)
Audience Award: Despicable Me Minion Rush (Gameloft Barcelona)
Innovation Award: Social Point
Tribute Award: Maria Jesus Lopez