Carmack: Minecraft is "the single most important application for VR"
Oculus CTO revels in "huge, huge win" for the Rift; details of Oculus Platform online service revealed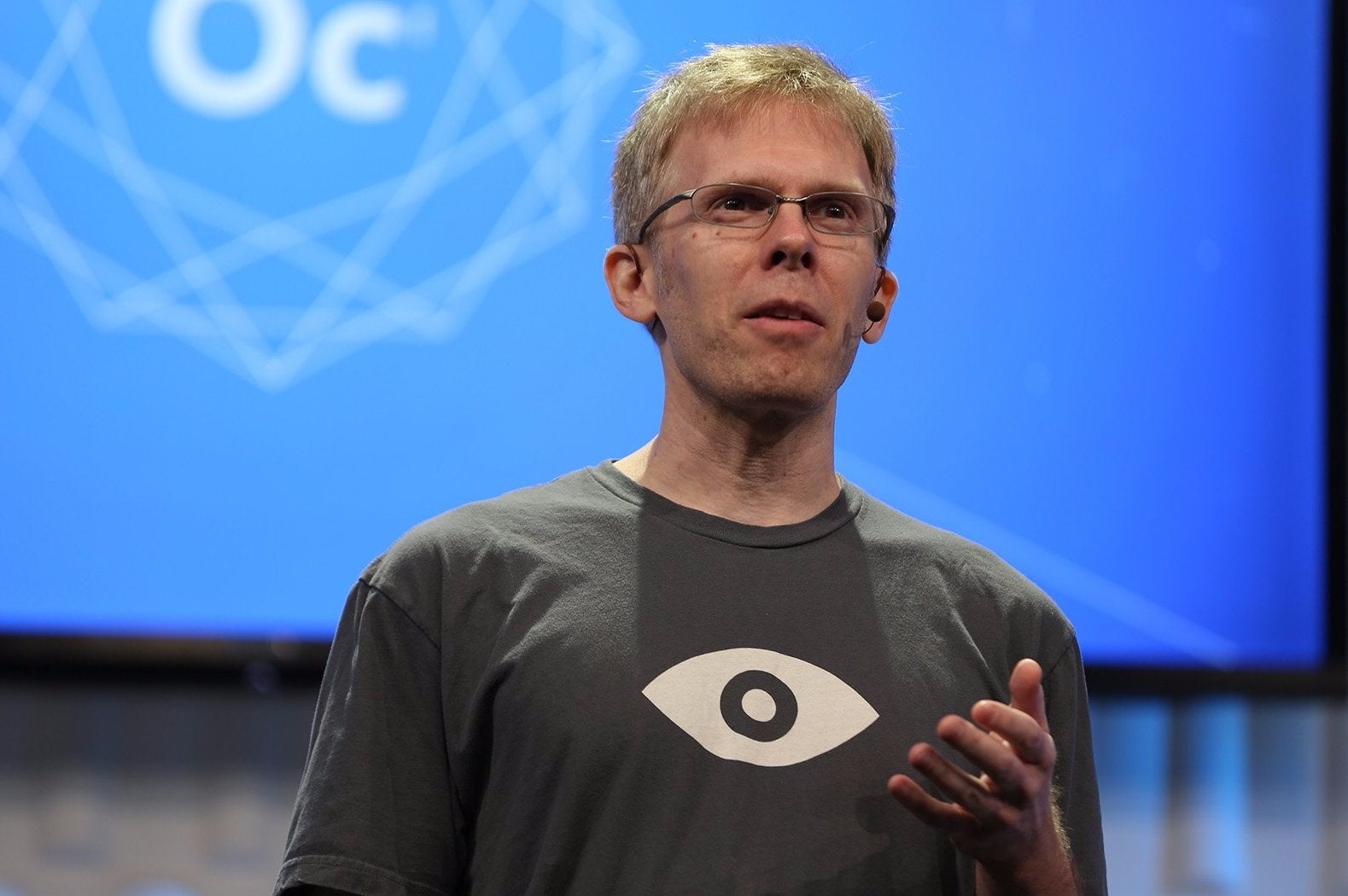 John Carmack has hailed MInecraft as "the single most important application" for building a market for VR, and the deal to bring Mojang's game to the Oculus Rift as a, "huge, huge win for me."
Speaking at the Oculus Connect conference yesterday, Oculus VR's CTO detailed the 18-month process involved in bringing Minecraft to VR - one in which he was both personally and professionally invested. Carmack said that he thought Minecraft would be "critically important" before the Samsung Gear VR even existed, making a personal plea to Markus "Notch" Persson, who was still CEO of Mojang at that point.
"I've called Minecraft my grail"
Facebook's acquisition of Oculus proved a sticking point, Carmack said, as Notch was one of the most vocal critics of the deal. By the time Notch "got over that," however, Microsoft acquired Mojang, and Notch was no longer part of the picture. It's also worth noting the prominent use of Minecraft in Microsoft's promotion of its HoloLens AR headset.
But Carmack was relentless, convincing Mojang and Microsoft to let him build a VR version of the game as a proof of concept.
"Microsoft actually got me GitHub access to the Minecraft: Pocket Edition code base," Carmack explained. "But we signed a contract that our lawyers said was terrible. 'They own everything you do. John, you're basically working for Microsoft when you're working on this.'"
That was eight months ago, and the time since has been consumed by Oculus and Microsoft negotiating the deal. Indeed, the deal was only signed a few hours before Carmack's keynote, largely thanks to a meeting between Mark Zuckerberg and Satya Nadella, the CEOs of Facebook and Microsoft respectively.
"I've called this my grail," he continued, explaining that "compilers can't solve" the problem for which Minecraft is an ideal solution. "I think it's the single most important application that we can have to ensure we have an army of fanatic, passionate supporters that will advocate why VR is great. It's part of this infinite playability that our current ecosystem is missing."
"We signed a contract that our lawyers said was terrible... 'John, you're basically working for Microsoft when you're working on this'"
In addition to Minecraft, Oculus VR used the conference to offer more detail on what gamers can expect in terms of software. Epic Games is working on a first-person action experience called Bullet Train, which will use the Touch controllers, while a sizzle reel included both The Vanishing of Ethan Carter and Gang Beasts.
Anna Sweet, head of developer strategy, also detailed "Oculus Platform," a multi-purpose hub that will launch on Gear VR this year and be available for the Rift when that launches in 2016. The Oculus Platform will offer many of the same services as Xbox Live and the PlayStation Network: personal IDs, avatars, networking and matchmaking services, as well as being a store-front for VR apps and games.
Where it departs from convention, however, is in its integration with Oculus Share, a portal that developers have been using to distribute their demos and experiments. The development community will be able to carry on this tradition with the VR-buying public through a section called "Concepts."
"The spirit of Share will live on in the new Concepts section," Sweet added. "This will allow developers to distribute content in the early stages of development with the broader Oculus community."
Minecraft will be available in Spring 2016. Thanks to Venturebeat and Gamasutra.