Careers in Games: Being An Indie
Video: Mode 7, Bossa Studios, Introversion and Spilt Milk on the highs and lows of independent game development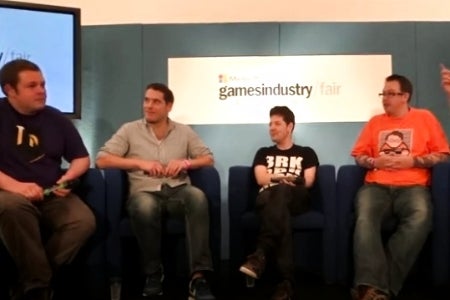 All this week we'll be running video footage of the GI Fair, part of last month's Eurogamer Expo, in which industry professionals discussed and offered practical advice to those looking to enter or advance their career in the video game business.
This first session from last month's GI Fair looks at the realities of independent game development in the UK. Presented by GamesIndustry International's Matthew Handrahan, the session features Introversion's Mark Morris, Spilt Milk Studio's Andrew Smith, Mike Bithell of Bossa Studios and Paul Taylor from Mode 7.
Offering practical advice, the panel discuss taking the plunge and going solo, the value of failure, selling personal possessions to keep afloat, recommended platforms and how best to promote your games in a crowded market.