Carbine: Redundancies are "part of game development"
WildStar developer describes the difficulty of ramping down from a 270-person team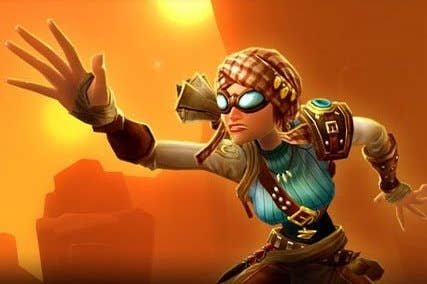 Carbine Studios has responded to its recent round of layoffs, saying that redundancies, "suck, but it's part of game development."
In an interview with Eurogamer, Carbine's Mike Donatelli (product director) and Chad Moore (creative director) addressed the 60 jobs - "that's the ball-park" - that NCSoft West cut in October. Donatelli pointed out that the redundancies were wider than just Carbine, but he nevetheless put them in the context of how a game on the scale of WildStar is actually made.
Donatelli described the 271-strong team Carbine has amassed just ahead of WildStar's launch as "gigantic" but, "we had to hire up those folks to get the game solid for launch."
"In the studio I'm sitting at now, we still have hundreds of people working on WildStar. And that's the honest to God truth. As far as I was concerned it [laying people off] sucks, but it's part of game development."
While Donatelli couldn't discuss the success of WildStar in terms of hard numbers, he did say that sales were "many, many, many times" larger than 250,000. He also claimed that NCSoft has pledged its continued support for the game.
"I feel very comfortable making that statement," he said.
"This whole experience of launching an MMO, especially here at Carbine, has resulted in a lot of positive changes for our studio overall," added Chad moore, the studio's creative director. "I would consider us a much stronger studio than we were the day after we launched. Some of our processes for how we develop content, how we test content, are way better than they were just a few months ago."