Capcom scales back divisive Street Fighter esports licensing rules
Publisher removes or extends prize pool and sponsorship limits, allows spectator fees and video/photo capture of events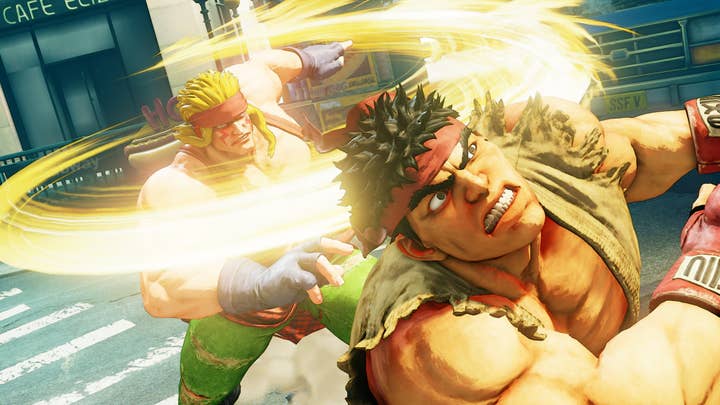 Capcom has revised the community licence agreement it introduced for Street Fighter V earlier this year.
The agreement was designed in part to distinguish the difference between smaller, community-run events and large-scale esports tournaments, for which organisers must negotiate and pay for a full licence from Capcom.
However, the limitations of the free community licence agreement were criticised for being too restrictive. Now, Capcom has amended its rules to address this.
In an update on its official website, the publisher said the prize pool limit for a single event has been raised from $2,000 to $10,000, and the previous yearly limit of $10,000 has been removed.
Sponsorship limits have also been raised from $5,000 per even to $6,000, and from $20,000 per year to $30,000.
The publisher clarified that it understands sponsorship is an effective way to offset the cost of running a tournament, adding: "The limits are there to make clear where a smaller-scale community licence event ends and a larger-scale esports event requiring a commercial licence begins."
Capcom has also lifted the restriction on charging a few for spectators "as long as those fees are used to offset event costs," and now allows tournament organisers to run events at a bar -- providing the organisers does not own the bar and the event is not sponsored by any "prohibited brands," including alcohol brands.
Finally, the publisher has removed the License Grant-back, which restricted organisers from taking photos or capturing video footage of their events. This is now allowed, including if organisers hire a professional photographer or videographer, and Capcom notes it may reach out for permission if it sees footage it would like to use in its own marketing materials.
The community license agreement only applies to Street Fighter V, including the Arcade and Champion editions, rather than other titles in the series.
"We acknowledge that we could have handled the situation better," the company wrote, later adding: "We want to think our passionate fans for the feedback we received after the first version went live. We hear you. Honouring the grassroots tradition of the Street Fighter community is incredibly important to us."
Capcom said it will continue to monitor feedback from the community to ensure the agreement is not hindering small-scale tournament organisers from running their events.