Can supporting esports communities deliver returns for publishers?
Hi-Rez Studios COO Todd Harris explains why the company invests in esports both within and beyond its own game communities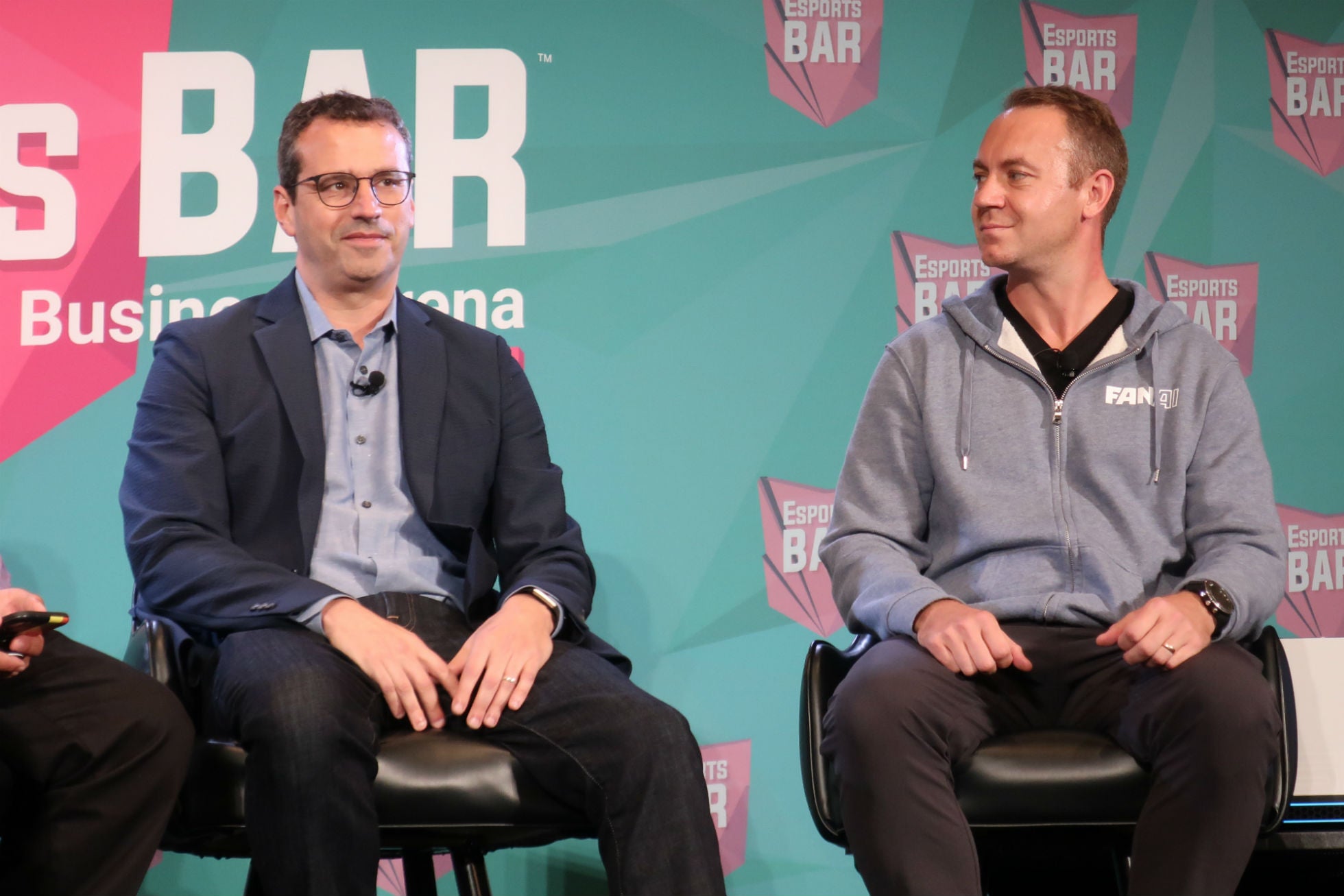 It's broadly agreed upon by publishers, said Hi-Rez Studios COO Todd Harris, that supporting the esports communities that spring up around their games is a net good for game longevity and health.
"But when you get down to spreadsheets, can you convince the CFO that it's also worth investing in esports if you're a publisher?"
That's the question Harris and Hi-Rez wanted to answer when they partnered with Emory Research Center around two years ago for a study in how watching Smite esports was impacting the way players engaged with the game itself. In an onstage interview at Esports BAR Miami, Harris shared some of the results of that study, and went into even more detail in an interview with GamesIndustry.biz following the talk.
"From a publishing perspective, there's this question about esports return on investment," said Harris. "We spent a lot of money on ads, but is there really a return value? Those people watching Smite, is that actually taking them away from playing Smite, or are they playing more Smite?
"Those people watching Smite, is that actually taking them away from playing Smite, or are they playing more Smite?"
"There was an eight week period where we took two groups of players: one that watched Smite esports, and the other that did not. Before the test, they had similar play patterns of engagement. And we saw definitively in that eight week period that the group that watched Smite spent $5 above their normal spend, and they played more -- 600 minutes more."
He added later that those who watched Smite esports additionally saw a slightly better win percentage. Though he wasn't able to get much more specific than that, he did say that the study's sample size was "in the tens of thousands" and consisted of players who linked their Smite accounts to Twitch for an in-game reward. The full results of the study from Emory is planned for publication sometime over the next year.
Though the study took place two years ago, Smite has been around for much longer. The free-to-play MOBA has existed since 2014, and Hi-Rez has been interested in and supportive of the esports community growing around it since early on. That meant that when they saw the results of the Emory study, the studio didn't need to frantically reevaluate or change its strategy.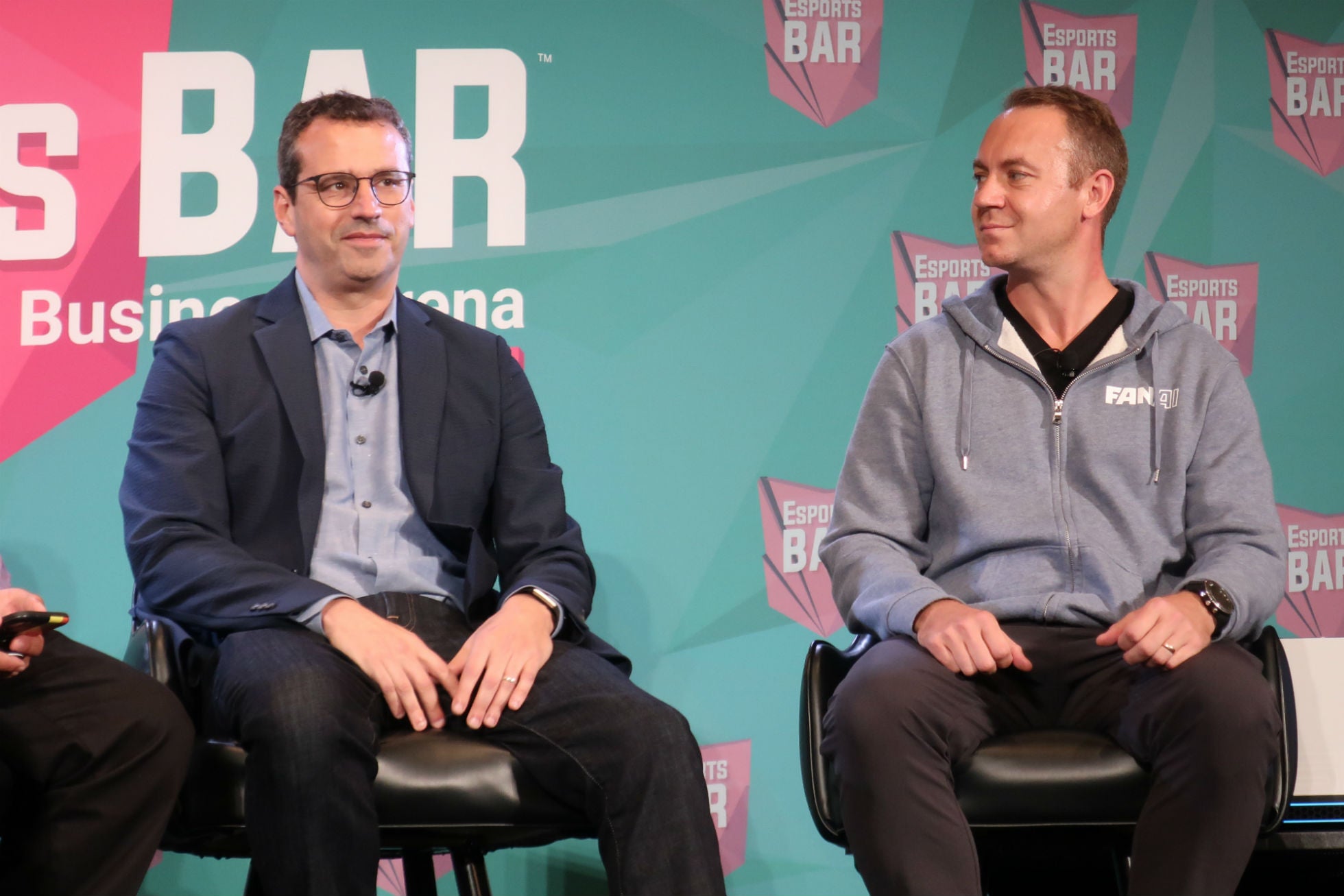 "It validated what we were doing, and I would say it helped support the investment and it is causing us as a publisher to do some follow-up analysis. The first question was, 'Does watching increase engagement?' Short answer, yes. So the next question was, 'Why?" As a developer, we have an intuition that maybe just the aspirational goal of seeing people play at this high level makes someone more motivated to achieve. Emory actually went into a few other theories.
"One was this mastery and variation theory. Smite's a MOBA, you can play a hundred different characters. [Engagement increase] was actually the [highest in] players who tended to play a lot of different characters, versus those who stuck with a small set. The theory was, if I'm someone who likes to branch out, maybe I'm seeing content that shows me ways I can [play other characters]. The learning, tactics, strategy, plus the aspiration, now I'm going to stretch, play one more game, and try something else.
"Atlanta has been successful with traditional sports, and we're seeing a lot of opportunities to leverage some of those same things with esports"
"There are a lot of additional questions that can be asked around segmenting these different player types. Are you a player who just plays a small pool of characters? How can we cater to you as a publisher, or as an esports provider?"
While onstage, Harris offered to share the results of the study with "any publisher who wants to see it." It might seem a bit unusual for a larger developer and publisher to offer to share such detailed data with competitors, but this isn't the first time Hi-Rez has used its experiences to support other esports game makers. Last year, Hi-Rez launched esports production company Skillshot Media, with Harris heading up the endeavor as its president.
He said that, because Skillshot is a separate business, he isn't worried that it may help eventual competition to games like Smite and Paladins. Rather, he called Skillshot "more of a horizontal play on esports" as opposed to a vertical one, describing it as "a way to diversify an investment." And Skillshot has also been a way to put more resources toward esports endeavors for Hi-Rez properties, the largest and most challenging of which so far has been moving its Smite Pro League players to Atlanta for the regular season, allowing them to practice and play locally all year rather than long-distance.
In addition to being an exciting shift for Smite and Hi-Rez, Harris said he also had high hopes for Atlanta as an eventual esports hub beyond just his company's own game. Skillshot is helping bring the Overwatch League's Atlanta Reign to the city, and that may be just the beginning.
"If you look at Atlanta from the world of traditional sports, they hosted the last Super Bowl, they have the NCAA Final Four coming up, and a bid for the World Cup," he said. "So there are a lot of assets for traditional sports, including the world's biggest airport and a lot of hotel space. That's why they've been successful with traditional sports, and we're seeing a lot of opportunities to leverage some of those same things with esports. And while the east coast of the US is a huge market for gaming and it's a great gaming environment, it's a bit underserved as far as gaming events and content production compared to the west coast of the US.
"Atlanta [also] has a good history in tech. Coke is headquartered there, Home Depot, UPS; there are a lot of large businesses there. And over the last five years there's been a big growth in film and TV production because Georgia has a tax credit for that, so Marvel movies are shot there, Stranger Things, Walking Dead -- you can't walk through Atlanta without seeing a celebrity these days.
"You have the creative industry, the tech industry, some game publishers like Hi-Rez, Blue Mammoth, Tripwire's there, and quite a few developers are starting to expand there. We see esports as being a logical element to build on all these things."
Gamesindustry.biz is a media partner to Esports BAR, which is run by our parent company Reed Midem.