Call of Duty returns to Wii U
Activision signs up for a second tour on Nintendo's console, pledges to release five more games this year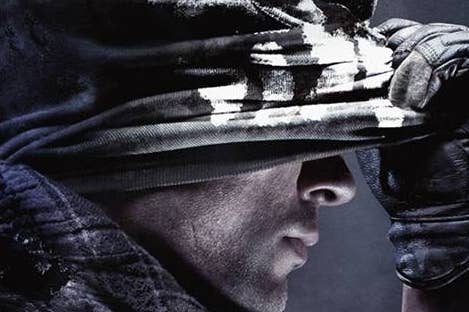 Activision's not ready to give up on the Wii U just yet. There had been speculation that the publisher would be scaling back its support for the Nintendo system, specifically by not bringing Call of Duty: Ghosts to Wii U. The publisher squashed that notion today, announcing that it would have six Wii U games ready to go by year's end, Ghosts among them.
"As we have said before, we're committed to doing everything we can to support the Wii U, which is why we're excited to be bringing some of the most popular entertainment franchises in the world to the platform this year," Activision Publishing CEO Eric Hirshberg said in a statement, adding, "Our studios have been hard at work creating brand new immersive experiences perfectly suited to the Wii U platform and our fall lineup has something for everyone."
Call of Duty: Ghosts will release on November 5, alongside all other versions of the game. In addition, Activision is planning Wii U launches for Skylanders Swap Force, Angry Birds Trilogy, Angry Birds Star Wars, SpongeBob SquarePants: Plankton's Robotic Revenge, and Wipeout Create & Crash.
Third-party publisher support for Wii U has been a hot topic around Nintendo's system ever since Electronic Arts revealed it didn't have any games in development for the console. While it later insisted it was still making Wii U games, the publisher's best-known series--Madden, FIFA, and Battlefield among them--are skipping the console this year.