Call of Duty: Modern Warfare narrowly beats Star Wars ahead of UK Christmas chart
There are nine Mario-related games in the Top 40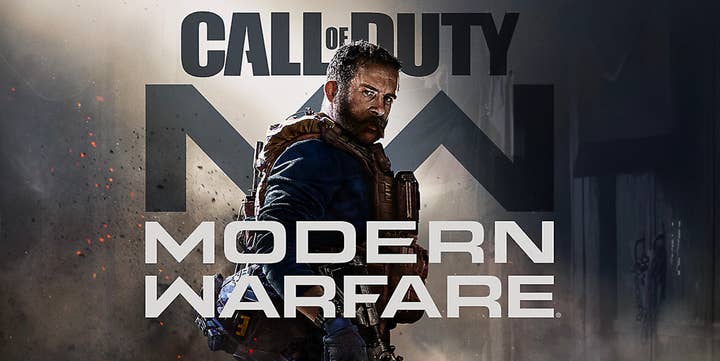 We are one week away from crowing 2019's Christmas No.1, and currently Call of Duty: Modern Warfare is in prime position.
Activision's shooter returns to the summit of the UK physical charts despite a 10% drop in sales week-on-week. The title replaces FIFA 20, which falls to No.3 after sales slipped 41% over the previous week.
Call of Duty was just 3,000 sales ahead of Star Wars Jedi: Fallen Order, which is at No.2. The licensed EA game is probably benefitting from the excitement around the upcoming Star Wars movie -- The Rise of Skywalker. Sales for the game rose 30% week-on-week, and if it manages a similar feat next week (not unthinkable with the release of the movie), it might be a rare moment where neither Call of Duty or FIFA takes home the Christmas crown.
As an outside bet for Christmas No.1 there is Mario Kart 8: Deluxe, which has enjoyed a very strong December following the launch of a special Nintendo Switch bundle. However, week-on-week sales are down 30%, so it would be a surprise if the perennial seller manages to knock out FIFA, Star Wars or Call of Duty.
Mario Kart is currently at No.4 and is just holding off its friendly rival Luigi's Mansion 3, with just 2,000 boxed units separating the two games this week (Luigi's sales were up 49% week-on-week). Luigi's Mansion 3 has been a real hit for Nintendo this Christmas. Although it doesn't match the sales of Pokémon Sword and Shield, the puzzle adventure game has far exceeded previous games in the franchise, and has sold more copies than other popular Switch games this year - including New Super Mario Bros U Deluxe, Super Mario Maker 2 and The Legend of Zelda: Link's Awakening.
Another success this Christmas has been Just Dance 2020 (which currently resides at No.7). For its first six weeks on sale, this year's Just Dance has more than doubled sales of last year's entry (physical sales only). Sales of the Wii version are down year-on-year, but the game has sold better on PS4, Xbox One and Nintendo Switch (particularly Nintendo Switch).
It's a quiet chart for new releases, but there are two notable re-entries in the form of Tekken 7 (No.9) and Project Cars 2 (No.10) from Bandai Namco. Both games were included in an Xbox One hardware bundle this past week.
The only other thing of note in the charts this week is the overwhelming presence of Super Mario. If you include Luigi's Mansion and Super Smash Bros, there are nine Mario games in this week's UK physical Top 40.
Here is the UKIE/GfK Top Ten for the week ending December 14:
| Last Week | This Week | Title |
| --- | --- | --- |
| 2 | 1 | Call of Duty: Modern Warfare |
| 4 | 2 | Star Wars Jedi: Fallen Order |
| 1 | 3 | FIFA 20 |
| 3 | 4 | Mario Kart 8: Deluxe |
| 7 | 5 | Luigi's Mansion 3 |
| 5 | 6 | Pokémon Sword |
| 6 | 7 | Just Dance 2020 |
| 13 | 8 | Mario & Sonic at the Tokyo Olympic Games |
| Re-Entry | 9 | Tekken 7 |
| Re-Entry | 10 | Project Cars 2 |