Call of Duty: Modern Warfare grosses $600m in opening weekend
Latest game from Infinity Ward is fastest-selling entry in the franchise this generation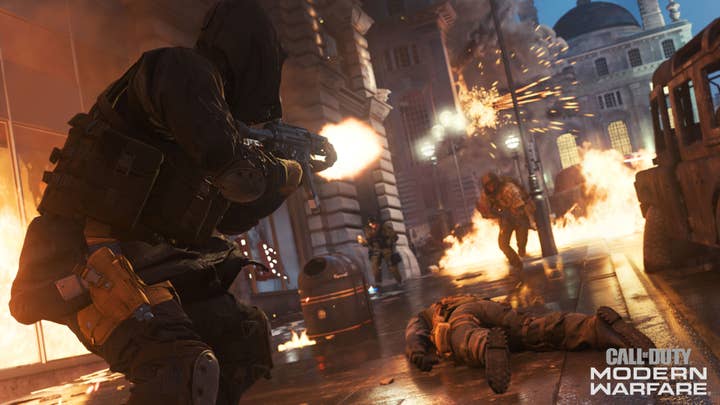 Call of Duty: Modern Warfare is the fastest-selling entry for the franchise this generation, grossing $600 million in its first three days.
Activision Blizzard investors will likely be happy as its share price is yet to recover from its two-year low in February, and the Call of Duty opening weekend tends to be reflected in the company's overall value.
Grossing $100 million more than Call of Duty: Black Ops IIII during the same period, the latest entry into Activision Blizzard's flagship franchise is reportedly the top-selling new premium release of 2019, and the top-selling digital opening in Activision history.
Along with setting new records on the PlayStation Network for the highest digital pre-orders and three-day digital sales, it's also the top-selling Call of Duty PC launch ever.
Not to be confused with Call of Duty 4: Modern Warfare, Infinity Ward's latest shooter is a confusingly titled pseudo re-imagining of the 2007 predecessor.
In fairly typical Call of Duty fashion however, the game has found itself at the centre of controversy after it was accused of being "American propaganda" and rewriting history for its Highway of Death mission.
Despite Activision's insistence that the mission is entirely fictional, detractors have highlighted that it bears a striking resemblance to an American war crime conducted during the Persian Gulf War. The game recreates these events, but paints Russia as the perpetrator.
As a result, Call of Duty: Modern Warfare currently sits at a Metacritic user rating of 3.4, and the game has been discussed on Russian state TV.
Combined with Blizzard issuing a ban to a Hearthstone pro player for voicing support for Hong Kong protesters, and Activision Blizzard laying off 800 staff following record profits, the list of controversies grows ever long for the company, but that doesn't appear to have affected its overall success.