Activision: Setting Call of Duty Elite free is "best for our business"
Eric Hirshberg explains decision to drop fee from shooter subscription service, why Wii U players could go without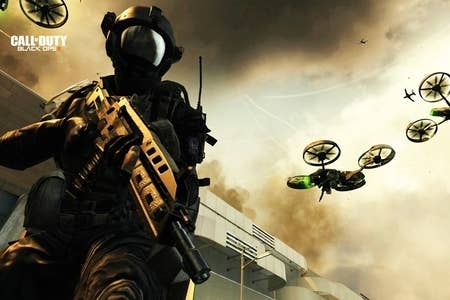 The good news for Call of Duty players is that the series' Elite premium membership will be free for Black Ops II. The bad news is that it will no longer include the membership's primary draw: all of the game's downloadable content.
Activision today announced that Call of Duty: Black Ops II will grant all players free access to its Elite service, including new features like multiplayer broadcasting and stat-tracking for the game's Zombies mode. However, the monthly downloadable content drops that were part of the Elite membership for last year's Modern Warfare 3 are being replaced by four downloadable map packs with new content for the multiplayer and Zombies modes. When they debut next year, the packs will sell for $15 each, and a Season Pass bundle for all four will also be sold separately for $50. Each pack will debut on Xbox 360 before moving to other systems, not all platforms are guaranteed to receive the maps, and pricing could vary from system to system.
Speaking with GamesIndustry International, Activision Publishing CEO Eric Hirshberg acknowledged the Elite subscription may have played a part in Modern Warfare 3's difficulty living up to the sales pace set by its predecessor.
"Well, while Modern Warfare 3's tail didn't match that of Black Ops, the launch of Black Ops didn't match that of Modern Warfare 3," Hirshberg said. "I think those two things are related. We have been able to turn Call of Duty launches into such cultural events, that they draw more and more of buyers forward into the launch window. Modern Warfare 3's tail was still incredibly strong. That said, keeping our player community more united is definitely one of our goals with this change in approach."
"Our goal is to bring the Season Pass and DLC to Wii U, but we just need a little more time to work with Nintendo on some of the details."

Eric Hirshberg
Hirshberg also touched on the Elite's prospects for Call of Duty's debut this year on two new platforms: the Wii U and the PlayStation Vita. Hirshberg said Elite definitely won't be integrated into Black Ops Declassified for the Vita, but left room for hope on Elite finding its way to the Wii U edition of Black Ops II.
"Our goal is to bring the Season Pass and DLC to Wii U, but we just need a little more time to work with Nintendo on some of the details," Hirshberg said. "For the Elite services, this is something we're looking into and evaluating our options, but it's just too early for us to say."
Finally, Hirshberg addressed the future of Elite, confirming that the idea is to have it remain a free service for all future Call of Duty games.
"That's the plan, but of course, a year ago our plan was to offer a subscription service," Hirshberg said. "So sometimes you need to change in response to the marketplace and also in response to your community. But right now, we're confident that this is the best thing for our business and for our players."
Activision first rolled out Elite with Modern Warfare 3. The free version of the service (which includes features like stat-tracking and clan creation) hit 10 million registered users in May. By the same point, Activision had registered 2 million premium memberships. Beyond the maps and DLC drops, the paid Elite subscribers also had access to clan benefits, enhanced video sharing options, pro gamer guides, and original video content.
Call of Duty: Black Ops II releases November 13 on the Xbox 360, PlayStation 3, and PC. A Wii U version of the game will be available for that system's November 18 launch.