Call of Duty 4 lead designer returns to Infinity Ward
Todd Alderman signs back on with studio as executive producer Mark Rubin departs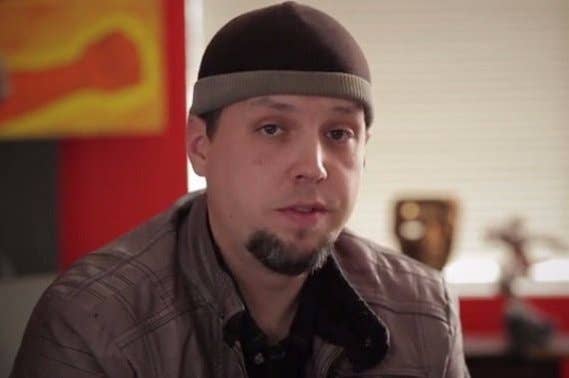 Todd Alderman was one of dozens of Call of Duty developers who left Infinity Ward after Activision fired the studio's co-founders in 2010, and was among a group of past and then-present Infinity Ward developers who sued Activision over as much as $125 million in unpaid bonuses and royalties that same year. However, he seems to have mended fences with the publisher as Polygon today reported that Alderman has rejoined Infinity Ward as a project director.
Alderman worked on some of Infinity Ward's biggest hits, including Call of Duty 4: Modern Warfare and Call of Duty: Modern Warfare 2. Like many who left Infinity Ward after the firings of Jason West and Vince Zampella, Alderman quickly reunited with the studio heads at Respawn Entertainment. However, he did not stay with the upstart studio through the launch of Titanfall; he departed to co-found his own outfit, Scary Mostro, and recently wrapped up a year as a designer for League of Legends developer Riot Games.
"The chance to come back to Infinity Ward and Call of Duty is something I didn't think would ever happen," Alderman told Polygon. "It's been five years since I've been here and a lot has changed. There are a lot of new faces and motivated people who want to make something great. It's a really cool game concept that I want to be a part of. I can't wait to see what we do with a three-year dev cycle. I'm excited to be back."
In addition to Alderman's arrival, Polygon also received confirmation of the departure of long-time Infinity Ward employee Mark Rubin. Rubin had been with the studio since 2005, and most recently served as executive producer on 2013's Call of Duty: Ghosts.
The last year has been an eventful one for the studio. Last May, Activision folded Tony Hawk studio Neversoft into Infinity Ward, with the publisher's executive VP of worldwide studios Dave Stohl overseeing the merged outfit. Polygon reports that the merger and subsequent months have seen Infinity Ward balloon from about 100 employees up to more than 250.
"This is about hiring the best talent for the right position," Stohl said of bringing Alderman back on board. "Todd's accomplishments speak for themselves. We're happy to have him lead multiplayer development here at Infinity Ward as well as provide a level of leadership across the entire studio team. Following last year's combination with Neversoft, we've continued to add some great talent throughout the studio. As we focus on the future, there's a real sense of energy that has us all excited about what's to come."
Given Activision's move to a three-year development cycle with Call of Duty games, Infinity Ward's next project in the series is expected for release in 2016.