Neversoft folded into Infinity Ward
UPDATE: Infinity Ward confirms merger on Twitter, Neversoft heads to retire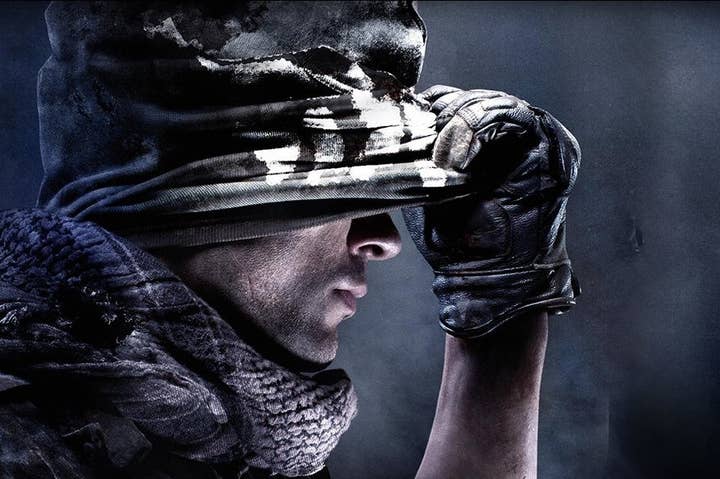 Update: Infinity Ward has apparently confirmed the merger with Neversoft, using its official Twitter account to express the team's excitement at the vast studio they will unite to form. Neversoft, which will lose its name as part of that process, has not expressed any similar sentiments via its own social media channels.
We're thrilled about our merger with @Neversoft! The entire team is
excited about the future

— Infinity Ward (@InfinityWard) May 4, 2014
Original Story: Neversoft will soon be nevermore, according to an Activision internal memo obtained by Giant Bomb. According to the site, Activision Publishing CEO Eric Hirshberg sent a memo to employees informing them that Neversoft is being folded into Call of Duty shop Infinity Ward.
"As you know, Neversoft and Infinity Ward teamed up for the development of Call of Duty: Ghosts," Hirshberg said. "And through that process, it became clear that the two studios have very complementary skill sets. Between these two excellent studios, it seemed like a single 'super-studio' could emerge."
The "super-studio" will still be called Infinity Ward, as the Neversoft name is being retired in the process.
"While it will be strange to not see the Neversoft logo on future games, the important things--which are the Neversoft team's talent, creativity, professionalism and commitment to creative excellence--all remain unchanged as part of this new chapter," Hirshberg said.
One thing that will change is the studio leadership. After the transition is complete, Neversoft studio head Joel Jewett and studio director Scott Pease are planning to leave the game industry entirely. Activision executive VP of worldwide studios Dave Stohl will run the merged Infinity Ward, while current studio head Steve Ackrich will take a separate leadership role at the developer.
As of this writing, Activision has not returned a request for comment.
Neversoft is nearly 20 years old, though it arguably performed its most influential work relatively early in that run. The studio developed 1999's Tony Hawk's Pro Skater, the hugely successful franchise that would spawn a cottage industry of extreme sports imitators and keep Neversoft busy with sequels for most of the next decade. It followed that up with Spider-Man in 2000, the first Activision title using the property. While Neversoft didn't work on the numerous sequels in that franchise, it established a successful template for adapting the hero to gaming that has shaped every installment since.
In 2007, Neversoft again scored a massive hit with Guitar Hero III: Legends of Rock, taking the rhythm franchise over for original developer Harmonix after it was acquired by MTV to create the competing Rock Band franchise. Neversoft would continue working on Guitar Hero games until the rhythm game craze evaporated, and since then has been relegated to support roles on Call of Duty.