British Academy Scotland New Talent nominees announced
9.03M, Attack Of The Ghastly Grey Matter and Lub Vs Dub recognised by BAFTA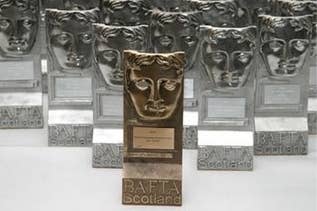 Developers Space Budgie, Milksteaks and the Jellybean and Futuro have all been nominated in the game category of the British Academy Scotland New Talent Awards 2014.
"BAFTA Scotland is dedicated to nurturing emerging talent in Scotland and we're very excited by the incredible quality of entrants to the Scotland New Talent Awards this year," said Jude MacLaverty, Director of BAFTA Scotland.
"There's no shortage of talent in Scotland today and we look forward to unveiling the winners later this month."
The winners will be unveiled at a ceremony held at The Arches, Glasgow, on March 25 and will be hosted by author, broadcaster and journalist Muriel Gray.