Brand new top three for UK as LBP Vita makes sixth
Borderlands 2 in first, followed by F1 2012 and PES 2013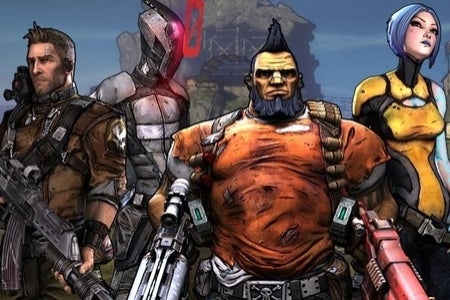 Borderlands 2 has lived up to its excellent critical reception by dropping straight into first in the UK retail charts, followed by fellow new releases F1 2012 and PES 2013.
Gearbox's latest shifted the large majority of its units on 360, a pattern reversed on the PS3-friendly PES 2013, with F1 proving largely format neutral.
Previous number one, Square-Enix's Sleeping Dogs, slips to fourth - followed by LEGO Batman 2 and LittleBigPlanet for the Vita, another new entry and the platform's most prominent chart position for some time.
| Last Week | This Week | Title |
| --- | --- | --- |
| New Entry | 1 | Borderlands 2 |
| New Entry | 2 | F1 2012 |
| New Entry | 3 | PES 2013 |
| 1 | 4 | Sleeping Dogs |
| 3 | 5 | LEGO Batman 2: DC Super Heroes |
| New Entry | 6 | LittleBigPlanet Vita |
| 4 | 7 | New Super Mario Bros. 2 |
| 2 | 8 | Tekken Tag Tournament 2 |
| 7 | 9 | Guild Wars 2 |
| 10 | 10 | Max Payne 3 |
| 7 | 11 | London 2012: The Official Video Game |
| 8 | 12 | Dead Island GOTY Edition |
| Re-Entry | 13 | Skyrim |
| 12 | 14 | LEGO Harry Potter Years 5-7 |
| 13 | 15 | Mario and Sonic: London 2012 |
| 6 | 16 | The Sims 3: Supernatural |
| Re-Entry | 17 | Skylanders: Spyro's Adventure |
| 15 | 18 | Ghost Recon: Future Soldier |
| 11 | 19 | Madden NFL 2013 |
| Re-Entry | 20 | DiRT Showdown |