Bomb threat hoax strikes Gearbox HQ
Randy Pitchford tweets all clear after Plano PD sends in bomb disposal robot [UPDATE: No evidence that Gearbox was target]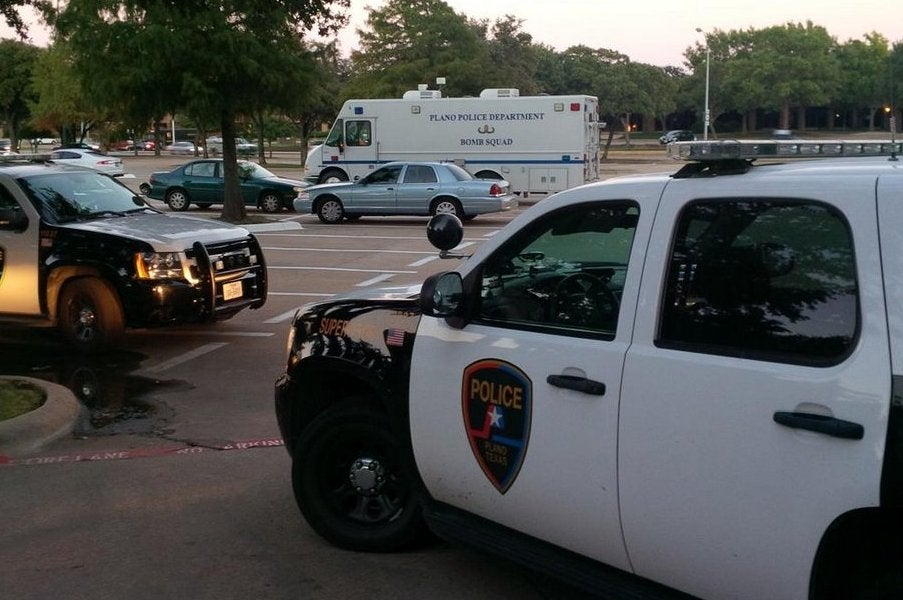 Update: David Tilley, information officer for the Plano Police Department, has now confirmed that the bomb threat that had been phoned in had nothing to do with developer Gearbox. And despite a bomb disposal robot being brought to the parking lot, absolutely nothing was found.
"It wound up not being anything. More often than not, that's exactly the case. From what I understand the owner of the car didn't have anything to do with Gearbox. There wasn't any relationship at all, or any tie at all to anybody that we could determine as far as Gearbox was concerned," he told Polygon.
Original story
Randy Pitchford was caught up in a bomb threat hoax at the Gearbox headquarters over the weekend, tweeting that the local police department had sent in investigators and a bomb disposal robot to check cars in the company's parking lot after receiving a "credible threat".
The events occurred on Friday evening. Pitchford, Gearbox CEO, tweeted a picture of several police vehicles and a bomb disposal van in the car park of the building, reporting that his car was in the "unsafe zone" which had been delineated by the police.
Soon, Pitchford announced the all clear, after a police bomb disposal robot had checked all the cars in the area. He also reiterated that he had no idea who had actually called the threat in, but was full of praise for the "professional" response of the police. Despite initially appearing to be relatively unconcerned about the episode, Pitchford's later status made it clear he was at least a little shaken.
"Just started my car to drive it home and my mind's eye flashed every film I've ever seen where the car blows up when started. Okay now," he tweeted, shortly after being allowed to return to his vehicle.
The report is the second time in recent months that bomb threats have been called in against prominent members of the games industry. In August, a hacking group linked to a number of DDOS attacks managed to have Sony executive John Smedley's plan grounded after calling in a bomb threat.