Blockbuster: "When the market was growing, nobody spoke about trade-in"
UK commercial director Gerry Butler warns specialists won't survive without second-hand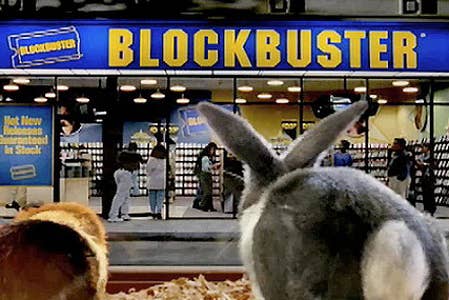 Blockbuster boss Gerry Butler has come out in defence of game trade-ins, questioning the current distribution strategies.
"Supermarkets use games as potential loss-leaders, so specialists can't survive. That's why there are less games shops than there were three years ago. Without pre-owned, those companies cannot survive," the UK commercial director told MCV.
"If you're a specialist you need certain margins to run your business. When you are in a commoditised industry, those margins evaporate."
He called publisher's current distribution strategy "broken" and that falling sales numbers were the real reason second hand sales were being targeted.
"When the market was growing, nobody spoke about trade-in. It didn't matter. Everyone was hitting their numbers. But as soon as someone starts missing the numbers, they are like: 'Well this trade-in is killing us. How do we stop it?'"
He also said the current model, where publisher pay royalties to platform holders, and retailers are left with high stock costs, needed to change.
"Let's come up with a model that is fair and equitable and long-term and sustainable. This current model is not long-term and sustainable."