Blockbuster's remaining UK stores to close
Administrators unable to secure a buyer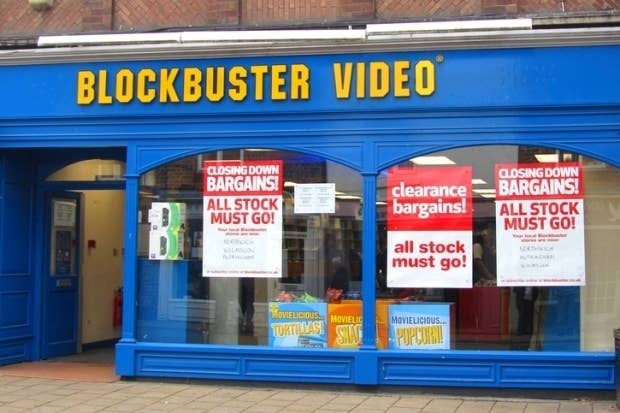 Blockbuster is to close all its 91 remaining UK stores, a move that will affect 808 members of staff, confirmed administrators Moorfields Corporate Recovery today.
"It is with regret that we have to make today's announcement, we appreciate this is a difficult time for all concerned and would like to thank staff for their professionalism and support over the past month," joint administrators Simon Thomas and Nick O'Reilly told the BBC.
"Unfortunately, we were unable to secure a buyer for the group as a going concern and as a result had to take the regrettable action to close the remaining stores."
In November the company announced it would close 72 stores and cut 452 employees in an effort to find a buyer.