Blockbuster UK closing 72 stores
452 staff cut as entertainment chain downsizes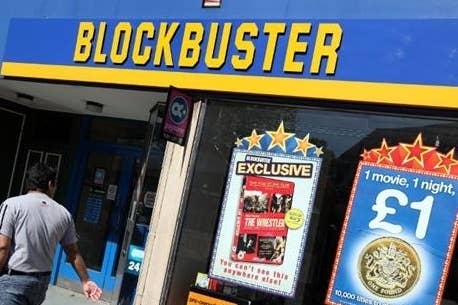 Administrators for Blockbuster UK has confirmed that it will be closing 72 stores and laying off 452 employees.
"This has not been an easy decision to make and we acknowledge that, with Christmas on the horizon, this will be extremely upsetting news to a large number of people most of all those affected by the store closures," Moorfields Corporate Recovery told Sky News.
"We must reiterate that, as part of our attempts to turnaround the business, today's decision is necessary if parts of Blockbuster are to be saved and a buyer found."
The job losses affect around a quarter of the companies current workforce.
Back in May Blockbuster UK was bought by Gordon Brothers Europe, saving 2000 jobs.
Over in the US the American chain of stores recently confirmed it was closing all retail stores and distribution centres in the country.