Blizzard's Paul Sams joins Ready at Dawn as new CEO
Industry veteran to oversee business and new publishing arm based in Texas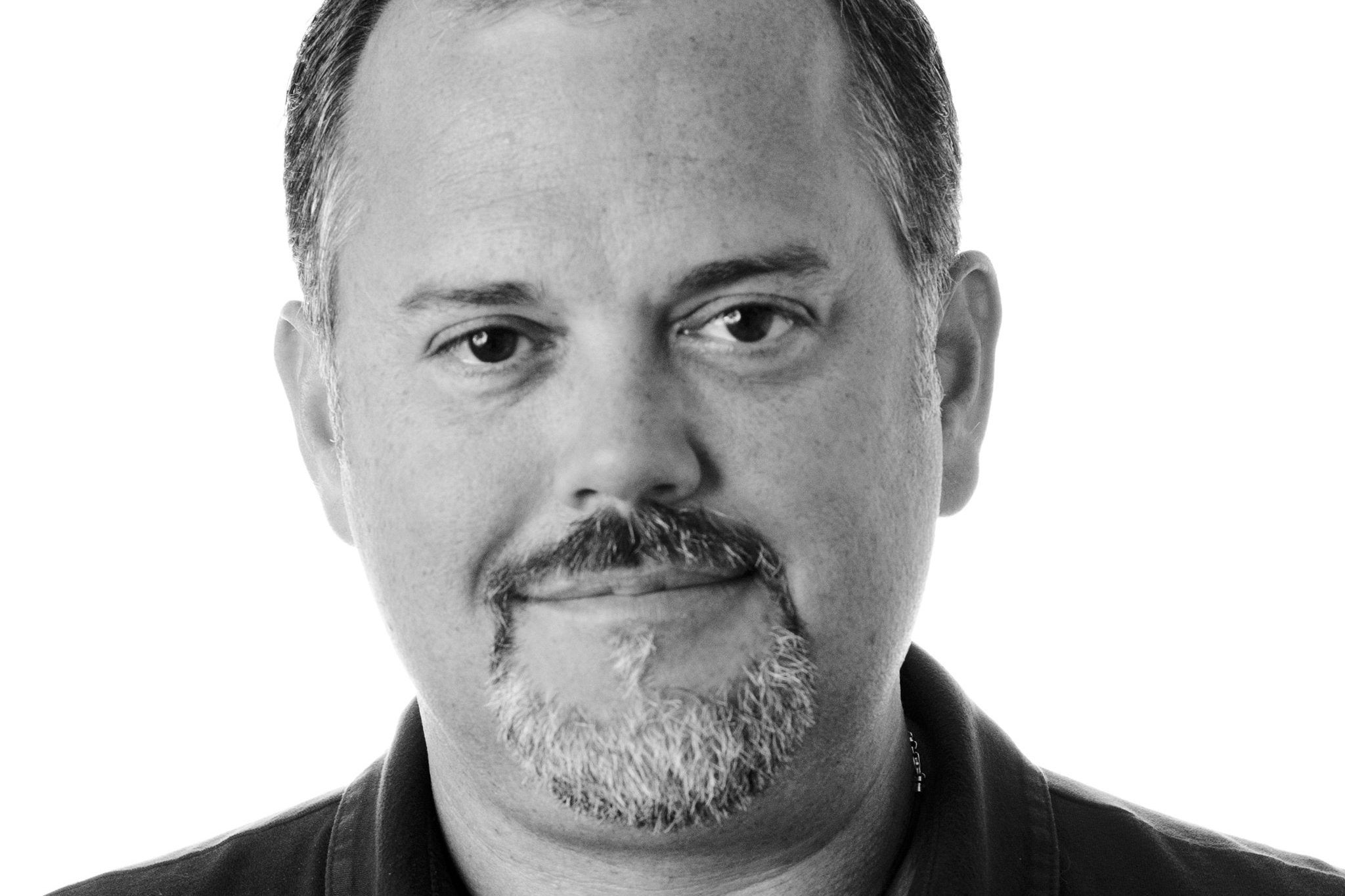 Irvine, California-based Ready at Dawn - known for The Order: 1886 and PSP titles like Daxter and God of War: Ghost of Sparta - is expanding its business and getting some help from one of the industry's big guns: Paul Sams. The former Blizzard chief operating officer spent nearly 20 years at the studio while playing a key role in brand building franchises like Warcraft, StarCraft, Diablo, Hearthstone and more. He's now stepping into the CEO role at Ready at Dawn while co-founder and current CEO Ru Weerasuriya will focus purely on creative as president and chief creative officer.
Not only will Sams take over all day-to-day business operations and be responsible for the company's global growth initiatives, but he's also spearheading a new Austin, Texas business development and publishing arm as Ready at Dawn seeks to help other games get published while also controlling its own IP.
"I am excited to reunite with some of the best and brightest of my former colleagues to help lead what I believe to be the most capable and highest potential independent game developer in our industry," said Sams in a press release.
Weerasuriya added, "Words can't describe how excited our team and I are to have Paul join the Ready At Dawn family. He is not only one of the most accomplished, respected and experienced leaders in our industry, I am also fortunate to count him as a close friend. It is never easy finding someone to take over the reins of a company after this many years but I cannot think of anyone better suited to guide the team as we look to the future.
"In addition, this opportunity further fulfills a goal we had long sought. With Paul's arrival, the entire team at our studio in Irvine will turn its attention solely on creative and game development, while Austin will become the focus of our business endeavors. Paul's expertise will be essential in achieving some of our goals, including our desire to seek a strategic partner in helping us create and retain ownership of our own transmedia IPs."
IP ownership is important to any developer, but control unfortunately does not always rest with the creators. It's clear that Ready at Dawn is looking to change its destiny and maintain ownership on its projects going forward. Our conversation with Weerasuriya and Sams below offers more insight into the company's approach.
GamesIndusrty.biz How did the idea come about that Paul would join and take over as CEO?
Ru Weerasuriya
I have always looked to Paul as one of the finest business heads in our industry, both in skill and personality. He and I have often joked about the possibility of working together again. Mind you, those conversations often took place around drinks or a bottle of wine. The last such conversation just happened to take place at an opportune time for both of us. Paul had already taken the decision to leave Blizzard and move to Austin. I had been looking to separate the non-development centric work at RAD away from the studio. Things seem to fit. As we kept talking, the structure that we sought to put in place seemed to materialize on its own. People often say "be careful what you wish for". In our case, I'm glad it's coming to fruition.
GamesIndusrty.biz Business aspects are not always handled well by independent devs. Was the responsibility and the business side of things too much stress and distracting from game creation?
"Unfortunately, we were at a point in the company's evolution where owning that IP was not possible. We hope to not find ourselves in that position again"

Paul Sams
Ru Weerasuriya
Running a business, in all its aspects, is a full-time job and although I tremendously enjoy doing that work, I've often found myself with insufficient time in the day to do both the business and the creative to their full extent. I would unfortunately often have to sacrifice one for the other and it seemed for the last six to seven years that I was playing catch-up on both sides. As such, it's been a long standing desire to bring in someone to head the business side which would allow me to concentrate on my primary function as the Chief Creative Officer. However that was much easier said than done. None of the people I had considered in the past were quite the right fit. Considering Paul for the position was nothing but a pipe-dream. He has been someone I've counted on for years and although the idea of him joining seemed enticing, the feasibility was improbable. That is until now.
GamesIndusrty.bizFor the publishing arm in Texas, can you talk about the strategy? Are you looking to publish big AAA games, mobile games, help out smaller indies - what's the plan?
Paul Sams
It is a bit premature to delve into the details of the company's future strategy at this point. Being that I just joined the company, I am in the process of trying to assess what makes the most sense for us as a company, for our employees and for our global player base. The one thing that is for sure is that we intend to continue to try and build some of the best games in the world. While we expect to continue in our tradition of making big AAA games, we will not rule anything out at this point. Great games come in many shapes and sizes these days and we will look to be involved with games that we believe in and that we love to play ourselves. Said another way, we are platform agnostic at this point - just like most gamers. Further, our technology now supports multiplatform development. Since the release of The Order, we have been very hard at work to advance our engine and technology to a place where we can deliver our games on PC, Xbox One, PS4 and one other unannounced platform that you will soon find out about.
GamesIndusrty.bizIs it safe to assume that Ready at Dawn will now publish its own games instead of partnering with others, like Sony?
Paul Sams
Reaching a point where we can develop, own and publish our own games is certainly our aspiration and something that we will actively be pursuing. However, reaching that goal may take some time. As a result, we will continue to explore all viable opportunities to allow our company to make great games. In addition to exploring all opportunities, we are actively seeking a strategic investor that appreciates our talent and potential and can help us to realize these goals.
GamesIndusrty.bizOne of the things Ru mentions in the prepared statement is the importance of retaining ownership of transmedia IPs - if I recall, ownership on The Order was ceded to Sony, so is that a regret?
Paul Sams
We want to build, own and publish our own IPs in the future. We are in the process of trying to figure out how we will be able to achieve that goal. As for The Order, it was absolutely the company's desire to own it. We love that game and we are proud of it. Unfortunately, we were at a point in the company's evolution where owning that IP was not possible. We hope to not find ourselves in that position again.
Ru Weerasuriya
We knew going in that it was one of the conditions of partnering with Sony, so in that sense, there is no regret. With the amount of work we placed in creating The Order as an IP, our initial desire was definitely to retain ownership. But at the time, we also knew that it would take a partner to place focus and effort into all the ancillary work beyond the game itself.
GamesIndusrty.bizSpeaking of The Order, the reception wasn't what you'd hoped for I'm sure. I know the engine and the technology was an important building block for the studio, but do you still have plans for and see the franchise as something to continue?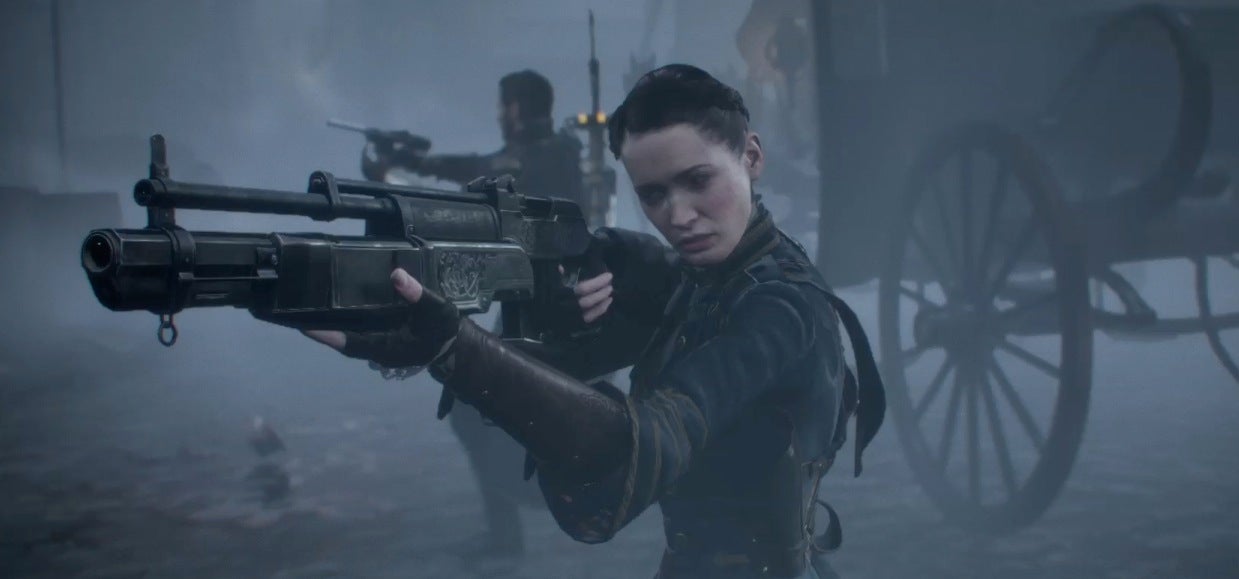 Ru Weerasuriya
We feel that The Order showcased the fruits of our labor on technology. That was one of the biggest focuses for the team having come from PSP and jumping directly to PS4. The first game was more than anything a launch platform to build upon. And as I mentioned in the past, The Order was never written as a one-off story. There is a lot more to tell as you can see from the way the game ends. We of course have aspirations for the future of the IP and our involvement in its growth.
Paul Sams
We would love to be part of building The Order as a franchise. It is an IP that we created, that we deeply love and that we believe in. We cannot say more than that regarding The Order at this time.
GamesIndusrty.bizBlizzard's reputation is second to none in this industry - Paul, what kinds of lessons did you learn there that will help Ready at Dawn reach the next level?
Paul Sams
First and foremost, I learned that you must put game quality and player experience first in everything that you do. Gamers are not driven to buy games because they have a clever business model, they buy games that are fun and immersive that deliver on what was promised. I also learned that being a trend chaser or first mover is not a key to victory. Our team here at Ready At Dawn needs to make games that they love and that they want to play so that we can get the very best and most creative work out of our developers. Force feeding a development team to chase a business model or game type trend when the team doesn't love it is a likely losing proposition. A happy and motivated team that is making a game that they absolutely love with a leadership team that doesn't force them to ship their game before it is ready is part of that formula for success.
GamesIndusrty.bizWhat kind of headcount do you anticipate growing the biz dev and publishing arm to in Texas? And what would that make the total headcount overall at Ready at Dawn?
Paul Sams
At the beginning, I will be the sole employee in Austin. As our plans materialize and if applicable, we would look to have any publishing headcount reside in Austin so as to ensure that the Irvine studio can maintain its laser focus on making great games without distraction. The entire studio headcount is currently under 100. We intend to closely manage our headcount growth now and in the future so that we can continue to be nimble and maintain our awesome "small company vibe."
GamesIndusrty.bizThe AAA business can be hugely frustrating. You can pour your heart and soul and many millions of dollars into a big title and even with positive reviews it's not guaranteed to break even, let alone make a profit. How can you mitigate risk?
"Yes, trying to make AAA games that reach and sell to millions of people around the world is exceptionally difficult...I'd like to believe that I have learned a thing or two along the way that will help to give us an edge in being able to stand out from the clutter"

Paul Sams
Paul Sams
Yes, trying to make AAA games that reach and sell to millions of people around the world is exceptionally difficult. I've had the opportunity to be in the heart of that storm for near 20 years with Blizzard. I'd like to believe that I have learned a thing or two along the way that will help to give us an edge in being able to stand out from the clutter. Time will tell what the future holds for us. However, I do feel very confident that this team has what it takes to continue its tradition of delivering critically acclaimed games that each sell millions of units globally.
GamesIndusrty.bizWith VR quickly gaining momentum between Sony, Oculus, Valve and others, is this an area Ready at Dawn is eagerly pursuing?
Ru Weerasuriya
As a studio, and as you can see from our history, we have always kept a very open mind regarding partnerships, different platforms and new technology. From the PSP, to Wii, to working on 3D on PS3 and finally to the PS4, we have always taken on the challenge of working on projects that the team was passionate about. The same goes for VR. If the passion is there, then we'll absolutely pursue it.
GamesIndusrty.bizLastly, Paul I'm assuming you're continuing as part-time instructor at the Denius Sams Academy that you started with Warren Spector?
Paul Sams
I will continue to be on the executive board of the DSGA and I intend to be a guest lecturer there for many coming years. While we only have one year under our belt at the DSGA, I think that we made incredible progress. Our young team of 20 game makers did a great job building and shipping a small game in less than 5 months called The Calm Before. They learned invaluable lessons on how to lead game teams and how to be leaders in a game company from Warren, our instructors and some to the industry's most seasoned and accomplished veterans, among many other things. We also had two of our program participants selected to the Forbes 30 Under 30 list this year, which was one of the many great accomplishments that the participants and the program experienced this year. We are now taking applications for next school year.