Blizzard's Morhaime replies to Diablo III criticisms
Letter published on Battle.net forums addresses online-only requirement and real-money auction house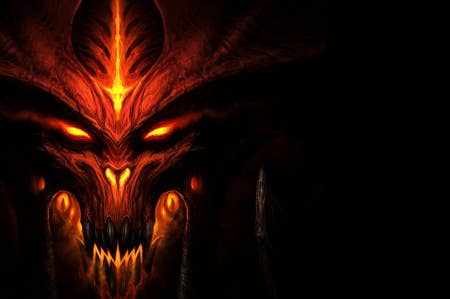 Blizzard CEO Mike Morhaime has acknowledged the "many challenges" Diablo III's always online requirement presented during its launch period. However, it seems that Blizzard will stick to the strategy for the time being.
In a letter released to the Battle.net forums, Morhaime describes the difficulties in attempting to predict the demand for a game ahead of its launch, and concedes that its preparation for Diablo III, "just wasn't enough." He also mentions numerous problems still plaguing the experience for some players, such as latency.
"Rather than address every subject individually, I'll just say that even as we work to address or resolve current issues, it's always possible that further issues will crop up," the letter reads.
"We are not satisfied with breaking launch records; we want people to continue playing and enjoying Blizzard games for a very long time."
"While there are some downsides to the online-only approach, I still believe this was the best long-term decision for the game"
For most players, the problems surrounding Diablo III are entirely down to its need for a constant internet connection. However, Morhaime refutes the notion that, "the online requirement is nothing but an ineffective form of copy protection that has already been cracked," and reiterates its importance in battling "cheating and game cracks."
"More important to us is that the online requirement is critical for the long-term integrity of the game experience," he continues. "I fully understand the desire to play Diablo III offline; however, Diablo III was designed from the beginning to be an online game that can be enjoyed with friends, and the always-online requirement is the best way for us to support that design.
"Overall, while there are some downsides to the online-only approach, I still believe this was the best long-term decision for the game."
Morhaime also addresses the real-money auction house, which has proved divisive among the Diablo community for a number of reasons: some have criticised it as a revenue generator for Blizzard, some believe it unbalances the game by making rare items readily available, some feel it disturbs the random loot-drops at the heart of Diablo's gameplay.
"Our primary goal for including this in the game was to provide convenience and peace of mind for those players who might otherwise turn to third-party services to buy items. Black market trading sites can put accounts at risk and create many customer service challenges. We felt that the players themselves also deserved the opportunity to benefit from the extra loot they found, as opposed to having all of the benefit go to the black market/illegal trading organizations.
"We know the auction house isn't perfect, but with your help and feedback, we'll be able to continue making it a better experience for those who choose to use it. On the flipside, we are also committed to ensuring you have a great experience with Diablo III without feeling like the auction house is mandatory, which was never our intention."