WoW subscriptions drop thanks to Star Wars, freemium not on the table
Blizzard acknowledges the impact of Star Wars and notes that there are still no plans to go freemium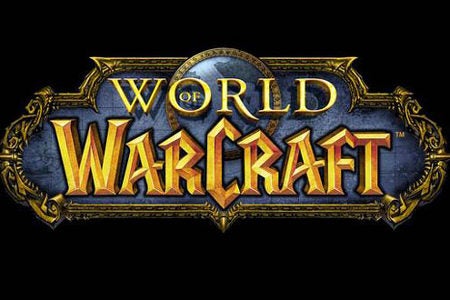 The king of the castle in MMOs has acknowledged that EA's ambitious Star Wars: The Old Republic has made a dent in subscribers to World of Warcraft. Blizzard's latest numbers put subscribers at 10.3 million in November 2011, well under the peak of 12 million set in late 2010.
Speaking with our sister site, Eurogamer, World of Warcraft senior producer John Lagrave acknowledged that several factors are contributing to a declining player base that has been strong for just under eight years now.
"We certainly do look at [where WOW players go], and we have a very smart bunch of guys who do our analytics for us," said Lagrave.
"Of course people are trying Star Wars - our development teams are trying Star Wars! I'm one of the few people who are still playing it actually, but yeah we've seen a dip in subs. It certainly has to at least be attributable to The Old Republic, but it's also attributable to people who want to wait and get Mists of Pandaria, so it's not surprising," he continued.
"Are they going elsewhere? Yes they are. We don't have a lock on all the best games in the world - Skyrim was an amazing game."
Regardless of how affected the subscribers are, the team remains confident that new opportunities will keep the game fresh. Blizzard recently introduced a free trial for the game, allowing players to have their first 20 levels on the house. There even seems to be an indication that the 20-level cap could be moving.
"But we can absolutely say, 'Hey, why don't we make it level 40?' 'Why don't we make it level 60?', do we let you at least experience the old world? It's all possible," Lagrave noted. "Right now, no, but that's all absolutely on the table."
However, there is no real indication that WoW will make the move that many other MMOs around the world have been making, to the freemium space. The franchise has proven to be a strong one, giving no real reason to indicate that a free-to-play model would have any benefit over the current subscription-based payment method.
"Right now we're very happy with the subscription system with World of Warcraft," Lagrave stressed. "We think it works very well."
"Mike [Morhaime] talks about the value we give you for that price-point, and that's a fairly legitimate statement. Certainly a very cheap form of entertainment. So yeah, we're comfortable with the subscription system. I won't say never on that, but gosh not now and it's been seven years! You'd think we'd have gotten there before now, so I don't think so."