Blizzard president on Warcraft 3 Reforged: "We stand behind our games"
J Allen Brack commits to continued updates and support after poor reception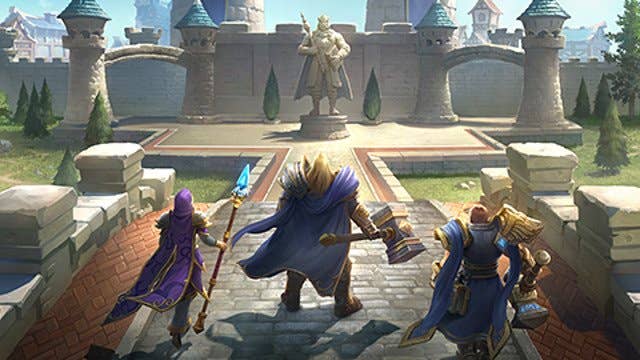 The launch of Blizzard's remake of its 2002 RTS game, Warcraft 3, isn't going swimmingly. And the company's investors have noticed.
During today's Q4 earnings call, Blizzard president J. Allen Brack was asked about the game's rocky launch over a week ago, which has seen backlash from fans accusing it of performance issues, cutscenes visibly different from those shown at the game's 2018 announcement, changing popular elements of the original game, and an end user license agreement change that hurts the custom game community. The backlash grew strong enough that the game was review-bombed by users on Metacritic, resulting in an 0.5 out of 100 user score -- the lowest currently on the platform.
"Concerning Warcraft 3 Reforged, honestly, it's been a bit of a hard week," Brack said during the call. "Our community has come to expect really amazing things from us, and we've heard from them that we did not achieve that bar. But we stand behind our games, and have consistently shown that not only do we support them, but we continue to build on them even after launch, and we're committed to doing that here as well. So we're going to continue to update the game, and we'll continue to update the community with our plans going forward."
This is in line with the company's public apology earlier this week for how the game was handled, in which the company outlined in more detail some of the immediate fixes it planned to put in place to address bugs and issues with online play.
However, Blizzard has also begun offering full, automatic refunds for players through its customer support system. Though this is not a new feature for Blizzard, as it offers these same kinds of refunds on various other digital purchases, it does not do this uniformly on full-price titles.