Call of Duty rises as rest of Activision Blizzard stumbles
Handful of bright spots in year-end financial results came courtesy of flagship shooter series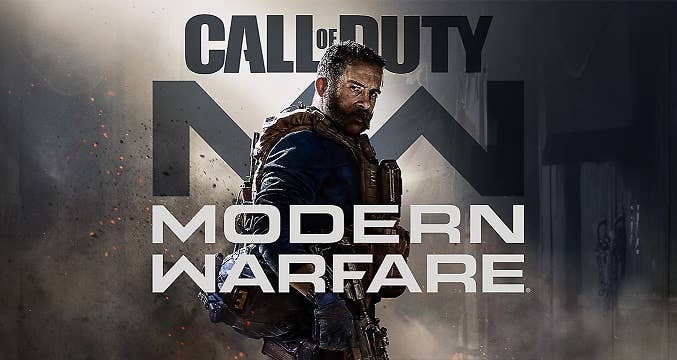 Activision Blizzard warned investors its 2019 would be a "transition year", and the company's results have so far fallen in step with that. The publisher today reported its fourth quarter and full-year results showing top- and bottom-line declines almost across the board.
For the fourth quarter, GAAP net revenues were down 17% to $1.99 billion while net income sagged 23% to $525 million. The company's full year figures were a little better, with net revenues down 13% to $6.49 billion and net income down 19% to $1.5 billion. Company-wide, monthly active users (MAUs) in the fourth quarter hit 409 million, up significantly from 316 million in the previous quarter and 356 million from the 2019 holiday period.
Much of that bump in MAUs was likely due to the October debut of the free-to-play Call of Duty Mobile, which has now passed 150 million installs. That wasn't the only good news out of Activision, as it was the only division to post Q4 or full-year revenue gains with holiday quarter sales up 1% to $1.43 billion. Call of Duty: Modern Warfare can take credit for a chunk of that, with unit sell-through and in-game net bookings both up double-digit percentages over last year's Call of Duty: Black Ops 4. Activision's full-year revenues were still down 10% to $2.22 billion, with the loss of Destiny from the portfolio a contributing factor.
"Our recent Call of Duty success illustrates the scale of our growth potential, as we expanded the community to more players in more countries on more platforms than ever before," Activision Blizzard CEO Bobby Kotick said. "With our strong content pipeline across our franchises and momentum in mobile, esports, and advertising, we look forward to continuing to delight our players, fans and stakeholders in 2020 and beyond."
Kotick's post-earnings statement didn't directly address the Blizzard or King businesses, perhaps with good reason. With no major releases, Blizzard had a rougher time of it in 2019, posting full-year revenues down 25% to $1.72 billion and Q4 revenues off 13% to $595 million. The division's engagement numbers were also down slightly to 32 million MAUs for the quarter, compared to 33 million in Q3 and 35 million in Q4 of 2019.
King's performance was somewhere in between its sister divisions. The Candy Crush outfit's MAUs for the quarter hit 249 million, up slightly from Q3's 247 million, but down from the year-ago quarter's 268 million. Its revenues for the holiday quarter were down 7% to $503 million, while full-year sales declined just 3% to $2.09 billion.
Looking ahead, Activision Blizzard forecast full-year 2020 revenues and earnings per share that would actually be slightly worse than 2019's numbers: net revenues of $6.45 billion and earnings per share of $1.85 compared to 2019's $1.95. However, it's worth noting the company has a lengthy track record of conservative forecasts.
Update: During its earnings call for investors today, Activision-Blizzard confirmed a bit more information about its plans for the coming year, including continued updates for World of Warcraft Classic, alpha testing for Diablo Immortal, announcements of "a number of remastered and reimagined titles" to be made later this year, and the confirmation of a Call of Duty title for Q4 2020 (as usual).
Additional reporting by Rebekah Valentine