Blizzard moves to block Fox's Diablo trademark
The TV network applied to register Diablo as a trademark for use on glassware, dinnerware and pet food in relation to its animated series HouseBroken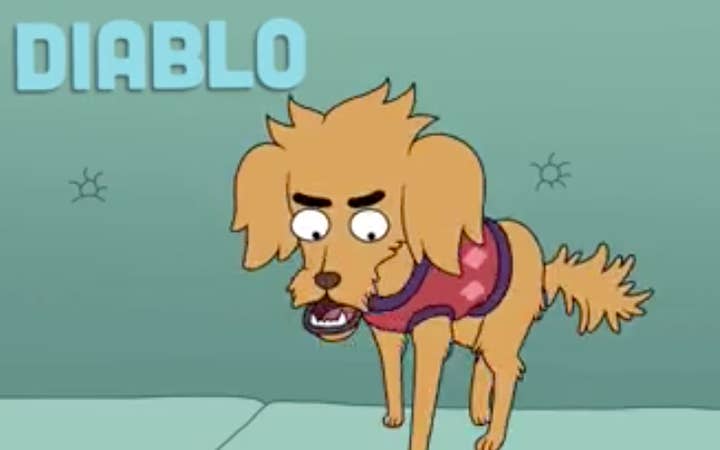 Blizzard Entertainment has filed a notice of opposition against Fox Media over the use of the name Diablo.
Fox applied to register the term as a trademark in relation to its show HouseBroken, an animated series due to debut at the end of the month that revolves around a therapy dog helping other animals, including a dog named Diablo.
Fox's application covered specifically the use of the name on glassware, dinnerware, toothbrushes, cookie jars, lunch boxes, and pet bowls, among others, as well as pet food and treats.
In the notice of opposition, filed on April 25, Blizzard argued that it would be damaged by the registration of the term by Fox as it has used it over the past 25 years for its games franchise. Blizzard registered Diablo as a trademark for a variety of uses as early as April 1996.
Considering the identical names, the notice of opposition further said that "members of the public will erroneously believe that [Fox's] goods offered under the Diablo mark originate with, or are in some manner connected or associated with, or sponsored by, [Blizzard Entertainment], all to the harm of [its] goodwill and reputation."
Blizzard has therefore asked for Fox's request to be rejected.
Blizzard is set to release a remaster of Diablo 2 and its expansion this year, called Diablo 2: Resurrected. The studio is also working on a free-to-play mobile title, Diablo Immortal, which met backlash when it was announced in 2018.
Diablo 4 is also in the works, having been announced at BlizzCon 2019. Blizzard has not revealed when the title may be launching, but did say a few months ago that it would not be this year.