Black Ops 3 sells $550 million in three days
Activision shooter series sees sales up "significantly" over Ghosts and Advanced Warfare launches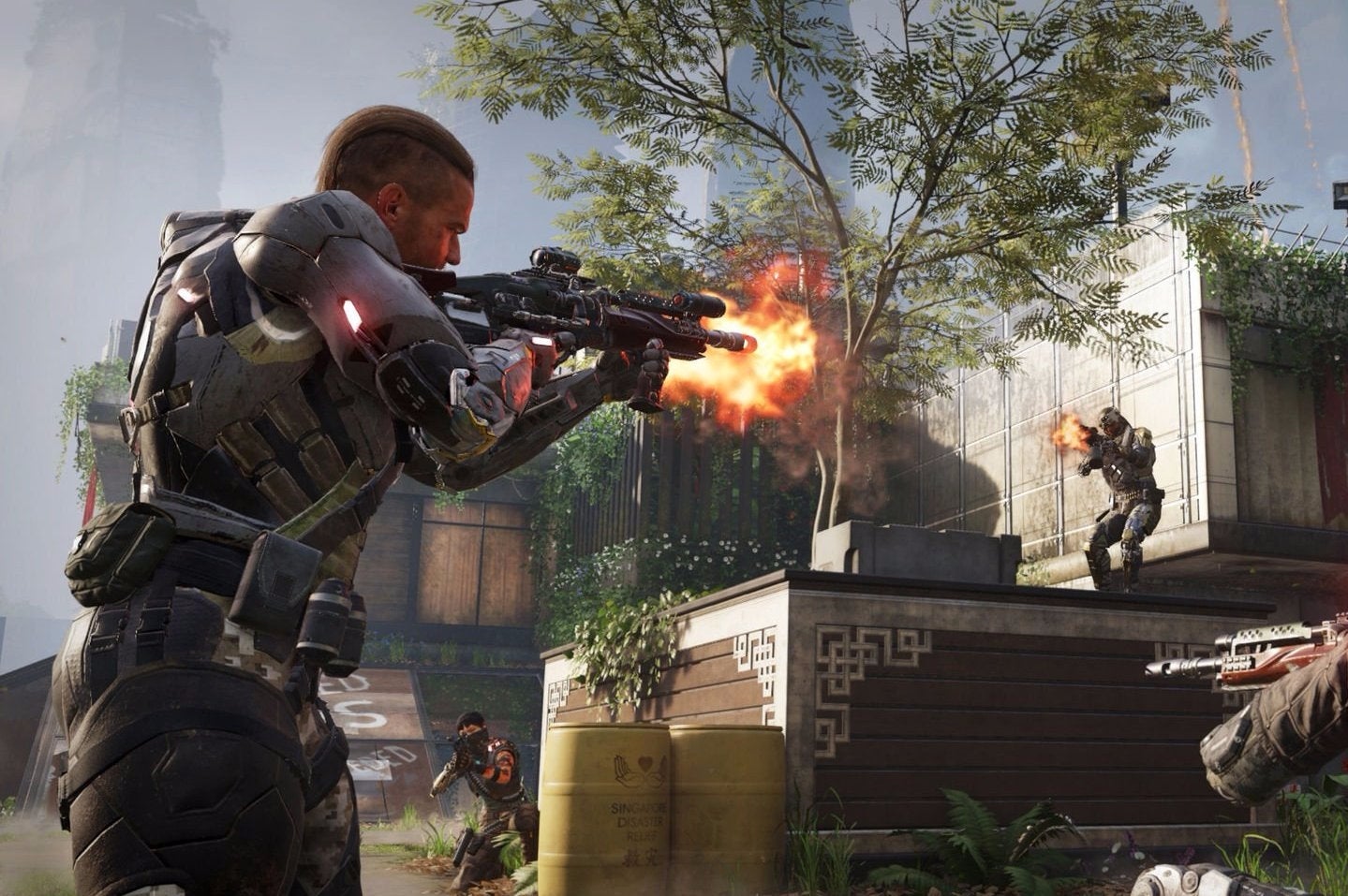 The Black Ops brand of Call of Duty continues to be a popular one with players. Activision Publishing today announced that Call of Duty: Black Ops 3 sold through more than $550 million in its three-day opening weekend.
The publisher said that total bests the last two years' installments of the series, Call of Duty: Ghosts and Call of Duty: Advanced Warfare, but it's tough to say by how much. When Ghosts launched in 2013, Activision moved away from the first-day sell-through revenue estimates it had previously given to say it had shipped $1 billion worth of the game to retailers worldwide for the launch day. When Advanced Warfare launched, it skipped game-specific performance entirely to say the Call of Duty franchise had topped $10 billion in revenue. To find a bigger Call of Duty launch, one would (presumably) have to look back to 2012's Black Ops 2, which sold $500 million in its first 24 hours on sale.
Activision also emphasized growth in download revenues for Black Ops 3, saying digital sales of the game on Xbox One and PS4 were nearly double the number posted by Advanced Warfare on those platforms in its first three days on sale. On PS4 in particular, Black Ops set a record as "the best-selling digital full game by units sold in its first day of availability."
The publisher also touted player engagement, saying the hours per player three days post-launch is the highest its ever been for Call of Duty, with Twitch determining it as the most streamed and most viewed game launch of the year.
"Call of Duty's millions of passionate fans have shown us, yet again, the strength of their commitment to this enduring franchise," said Activision Blizzard CEO Bobby Kotick. "Call of Duty: Black Ops III is the biggest entertainment launch this year in any medium, and bigger than any theatrical opening weekend ever."