Jaded Empire: BioWare doctors' departure "an enormous loss"
Peter Molyneux, Ted Price, Mike Capps and more tip their caps to Dr. Ray Muzyka and Dr. Greg Zeschuk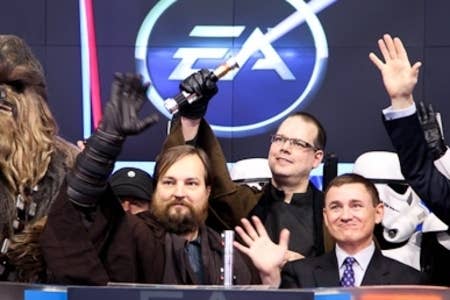 Yesterday, Dr. Greg Zeschuk and Dr. Ray Muzyka announced their respective retirements, not just from BioWare, but from the game industry entirely. The pair are setting out in search of new challenges, and it appears they'll be doing so without each other; Muzyka is entering the field of social impact investing, while Zeschuk is taking some time to spend with his family and pursue his passion for craft beer.
As they turn the page on this chapter of their professional lives, they leave behind an enviable resume, starting with 1996's PC mech simulation Shattered Steel. The game was warmly received, but their next project--1998's Baldur's Gate--would earn the company its reputation as a top-flight PC RPG studio. That reputation would be refreshed regularly throughout the company's history, first with Baldur's Gate II, then Neverwinter Nights. In 2003, Muzyka and Zeschuk brought their RPG expertise to the console world, with Star Wars: Knights of the Old Republic setting a template for open-ended Western RPGs that is still used today. And of course, recent years have seen the company still at the forefront of the industry, bringing storytelling and gameplay together in new ways with the blockbuster Mass Effect and Dragon Age franchises, as well as the massively multiplayer Star Wars: The Old Republic.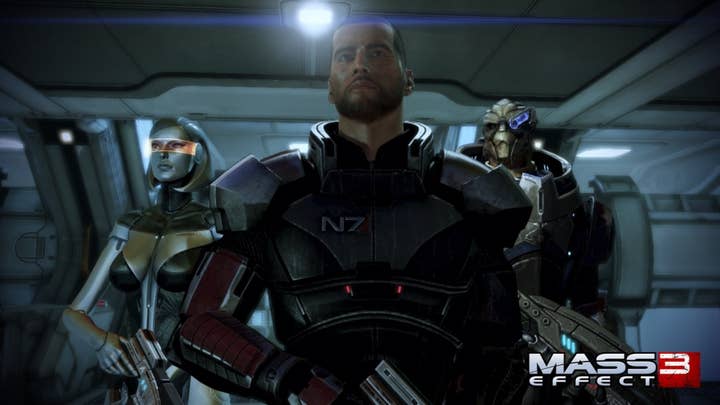 GamesIndustry International sought out some of the biggest names in the field to describe what the BioWare co-founders' work has meant to them, both as peers and as players.
Peter Molyneux, 22 Cans founder
What an enormous loss Greg and Ray's retirement is. They have truly been an inspiration to us all. I have played all their games and have even borrowed a few of their ideas. I know Ray is a keen poker player and was once taken out by him is a heated game. I wish them both all the best in the retirement.
They have truly been an inspiration to us all. I have played all their games and have even borrowed a few of their ideas

Peter Molyneux
Ted Price, Insomniac Games president and CEO
It's rare to find people in this industry who are as creative, as talented and as genuinely humble as Ray and Greg. Not only are they incredibly respected by the "business" side of the games business, there are legions of devoted fans who have been passionately adventuring in the doctors' worlds for almost two decades. I'm one of those fans. From MDK2 to KOTOR to the Mass Effect series their games have had a big effect on me and many of us at Insomniac.

Ray and Greg have undeniably built an RPG empire. And while for all of us who love their games it's sad to see them move on, I know we'll see their lasting influence across the industry for many years to come. Plus someone else will be finally be able to win the poker tournaments at DICE.
Mike Capps, Epic Games president
Ray and Greg's engaging, genre-defining games inspired me to join the industry. The culture at BioWare has been such a huge inspiration to Epic and other game developers. I'm sure that BioWare will continue to lead the industry, and operate with the values that Ray and Greg established, for many years to come.
The business won't be quite the same without them

Chris Taylor
Chris Taylor, Gas Powered Games founder
Greg and Ray are two of the industry's smartest and most respected superstars. They worked extremely hard to accomplish what they did, and it's no secret that passion, hard work and a true love of the art of making games is what got them there. If they are both serious about moving out of the gaming business (and I hope they're not) then they will be truly missed… and the business won't be quite the same without them.
Brian Fargo, InXile Entertainment CEO
I was quite surprised to hear they both are retiring from the industry altogether. And I'm sure many fans will be disappointed but I'm certain their Bioware legacy will continue. It sounds like they are very passionate about their new ventures so they are in a good place.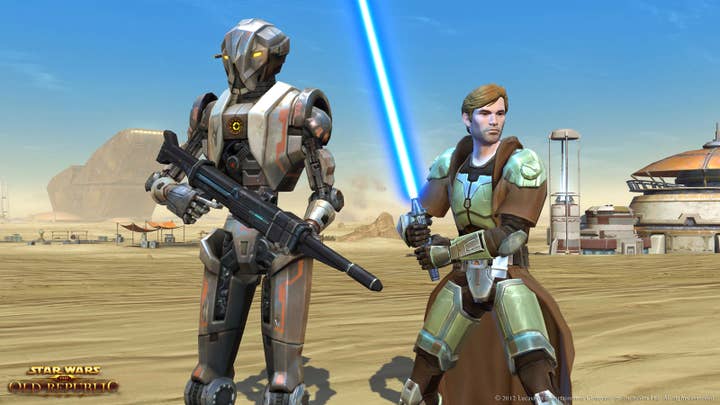 Seamus Blackley, Innovative Leisure founder
Greg and Ray, or Ray and Greg, are magnificent humans, who correctly understood that their parents would be MUCH prouder of them as game designers than as, of all things, doctors. So. Dr. Greg and Dr. Ray. We are all a little worse off without them around. Smart, creative, balanced, brave, all that. But, really, they are nice people. They love games. Let me say that again: they love games. We need more of that. A lot more.
They love games. We need more of that. A lot more

Seamus Blackley
Don Daglow, Daglow Entertainment founder
The best leaders build teams with a solid foundation of shared values and objectives, but on top of that foundation is a house with no ceiling so people can look up and dream. That's hard to do, even with small teams, but Greg and Ray have been able to do it with big teams and have produced a long list of outstanding games. Any retirement like this diminishes the games community, but the consolation is that Ray and Greg have always worked to empower the people around them. We still have the result of all that mentoring and experience, and it will only grow with the passage of time.
Chris Pramas, Green Ronin co-owner and designer of the licensed Dragon Age pen-and-paper RPG
I wish Ray and Greg the best. They worked so hard to make BioWare what it is that they certainly deserve the chance to rest and refocus. At Green Ronin we will continue to work with the same people on the Dragon Age team that we've had such a fruitful relationship with for the last few years, so nothing is changing in that regard. As the announcement of Dragon Age 3: Inquisition this week shows, we've still got plenty of Thedas left to explore together.
GamesIndustry International has reached out to more people for reactions to the Zeschuk and Muzyka retirements, and will update this story as responses come in.